On November 23rd, the Recording Academy announced the nominations for the 64th Grammy Awards, which will be held in January 2022 at the STAPLES Center in Los Angeles. After the release of the nominations, fans around the world began calling out the most notable absences from the list and the biggest "snubs" of the year.
Here is a list of who we think are the biggest snubs from the 2022 Grammys:
Taylor Swift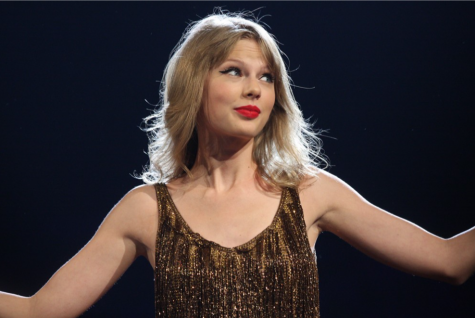 Taylor was only nominated for one category this year compared to the six nominations she received last year.  
"Evermore is such a good album, it's one of my favorites, so I definitely think [Taylor] should have been nominated for Song of the Year or Best Singer/Songwriter [categories]," Lizzie Hastings ('25) said. "It has some of her best lyrics."  
Additionally, Taylor was credited in Olivia Rodrigo's Sour nomination, but she was later removed from the credits. Originally, Taylor was listed as a contributor on Olivia's album because Olivia sampled some of her music, however, Grammy policy states that contributors to a song are not considered contributors to a different song that samples the original. 
"I get why it doesn't necessarily count because she didn't write the song, it was just a sample," Lizzie said. "But  it just feels like another snub to Taylor."  
Taylor released her new album Red (Taylor's Version) within the cutoff period for the 2023 Grammys, so it is likely that she will receive plenty of nominations next year at the 65th Grammy Awards. 
2. Zayn Malik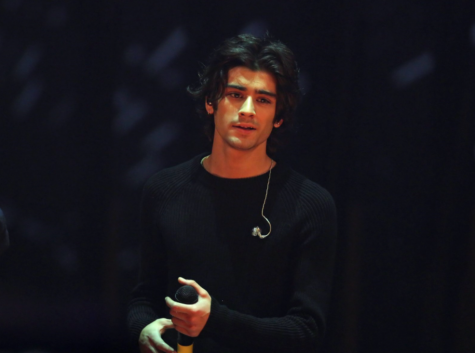 Zayn Malik received zero nominations for his album Nobody is Listening this year.
"It's very sad…it seems very unfair, the way they choose to nominate people." Valeria Gonzalez ('23) said. "He does deserve to be nominated because of the popularity that he [has]."
Zayn released the album in January, months after the cut-off for the 2021 Grammy submissions.
In March, a few days before the 2021 Grammys show, he posted a tweet saying "F*ck the Grammy's, and everyone involved."  Some people believe this statement played a role in his lack of nominations this year.
"I think he was just saying how the Grammys are a very biased association… I don't think he was targeting anyone specifically, and I don't think he wanted to be nominated for an award show that does not favor people like him," Valeria said.
3. BTS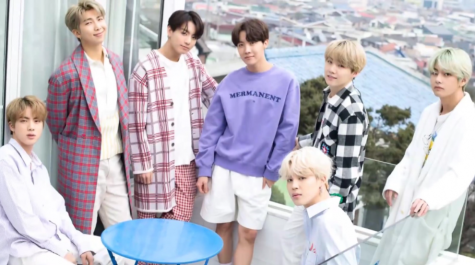 BTS received a nomination for their English single "Butter," but fans feel it is an attention-seeking move from the Grammys instead of a genuine nod to the quality of their music.  
"I think [the nomination] is a big step forward for them [and] for the K-Pop industry…but it also means that they really have to step it up," Emily Wang ('22) said. "I also feel like since they got [their first] Grammy nomination, their songs have been very Americanized."  
BTS received a Grammy nomination in 2021 and performed at the event, but they did not win the award they were nominated for.  
"I'm not sure if they would have been nominated if the song was in Korean," Emily said. "A lot of their most popular songs in America have been in English because people can sing along…but it's like High School Musical music, it has no meaning."  
BTS has yet to be nominated for any non-English song or album.
4. Måneskin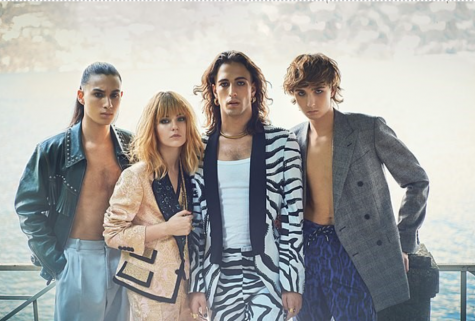 This up-and-coming Italian group placed first at Eurovision 2021 and gained millions of international fans in less than one year. This year, they were tasked with reading the list of nominees on the Grammys official broadcast,; however, they received no nominations themselves.  
"I think it's really great for Måneskin because they're getting attention in America and their fan base is growing, but it is sad they're going to be there and not have a chance [at winning] anything," said Riley Fass ('23).  
Although they did not have a chance to win any awards, their fanbase still expanded across the globe just from a small appearance.  
"They're still a fairly new band so hopefully in the next few years they'll be nominated for their own Grammy," Riley said. Although the band is still young, their future looks bright with many nominations to come. 
5. Megan Thee Stallion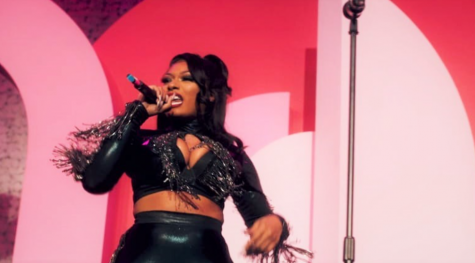 Megan won Best New Artist at last year's Grammy awards but received no nominations this year for her album Good News.
"I definitely think she should have been nominated because of the amount of publicity that Good News got, the amount of traction that it got, especially on social media. [It] just shows how good of an album it was, so the fact that it wasn't nominated at all is very disappointing." Marina Saeger ('23) said.
Many fans hoped that Good News would at least be nominated in the rap category, so theat fact that it was not nominated was disappointing, but not surprising.
"This isn't new. Nicki Minaj has never won a Grammy in her career, and she's considered the Queen of Rap," Marina said, "She is easily one of the biggest rappers ever, and the fact that even she has never gotten a Grammy shows the bias [towards female rappers] in the recording academy."
6. The Weeknd… but not in the way you think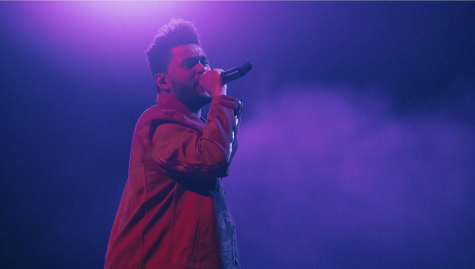 After receiving no nominations at last year's Grammys, the Weeknd vowed to boycott the Grammys and refused to submit any of his future music to the Recording Academy, stating the Academy was "biased." However, this year, the Academy gave him three nominations for his work featured on other artists' songs. 
"I definitely think the Grammys are biased," Lucas Cardenas ('25) said. "It's mostly the same few people who get the big Grammys every year." 
The Weeknd did not submit any of his own work to the Academy, but his work on Kanye West's Donda and Doja Cat's Planet Her will earn him several nominations and possibly an award this year.  
"[These nominations] may be the Recording Academy trying to get him to stop boycotting, since he's getting nominated. I don't know if you'd turn that down, because that's a big honor," Lucas said. 
Who do you think was snubbed the worst this year?