Webb addresses active shooter drills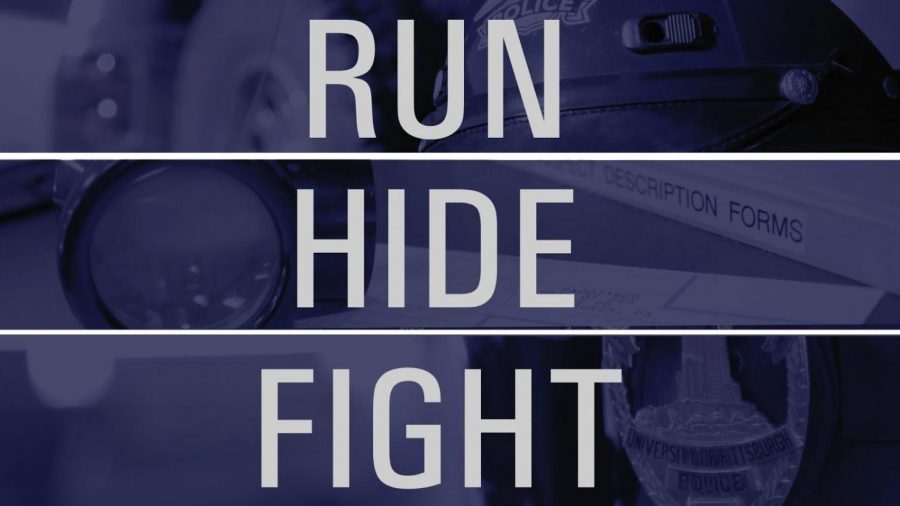 On February 14, 2018, students of Marjory Stoneman Douglas High School in Parkland, Florida suffered a school shooting which left 17 people dead. One month after the massacre, on March 14, students from schools across the United States walked out of their classes for 17 minutes to commemorate the lives lost in the shooting. During that same week, the Webb Schools announced plans to address active shooter protocols and how to carry them out at our school.
   Before the week of March 14, most Webb students felt unprepared in case of an active shooter on campus. In a survey done in December for a Webb Canyon Chronicle article, "Should Webb Do Lockdown Drills?" 70.9% of students did not know what to do in the presence of an active shooter. However, during the week of March 14, Webb students were taught safety protocols and later experienced an active shooter drill on Thursday, March 22 at 12:40 pm. Many students were unsure about the effectiveness of this drill.
   An emergency communication system through text was supposed to notify students of an active shooter and/or other emergencies. However, 66.7% of the 45 students who responded to a recent survey on Webb's emergency preparedness did not receive any texts about a drill. During the drill, teachers walked their students through active shooter scenarios: what to do if you hear gunshots or see a person with a gun, etc. Out of the 45 responders to the above-mentioned survey, 44.4% of the students rated their active shooter preparedness a 3 out of 5. Another 37.8% rated themselves at a 4 or 5.
   "The active shooter drill was not effective because it just opened up another space for discussion instead of opening a space for taking action," said Emma Lin ('20) "Discussion is good, but we need both," she added. However, Willy Martinez ('19) said,"It was interesting to wonder what it would be like if there was an actual active shooter and think about it in terms of an actual location, not just a hypothetical 'what if?' I feel slightly more prepared for an emergency though." Most students, like Ryan Stacy ('21) thought "It was very important that we had [active shooter drills] to address all that's happening in the world and how we can prevent events like this. It's good that we know what to do now."
   Other schools have taken a much different approach to active shooter drills, some creating realistic situations where kids have to stay silent while another teacher goes around the school jiggling doorknobs and knocking on doors. The Atlantic reports that realistic active shooter drills will possibly have negative psychological effects, since they associate danger with school and prevent kids from feeling safe. Perhaps a scenario based drill is better for the psychological well-being of Webb students.
   Dean Lantz said the goals of the drill were to "give the students more training and more direction on what they might do. The training was to provide students with a scenario in which they had to stop, realize where they were in their day at Webb and think about what they would do in that moment if they needed to react."
   There will be more active shooter drills at Webb in the future; administration is planning for one in the fall of 2018. For future drills, Jacob Weigand ('20) hopes, "drills become less like scenarios but more like basic facts. Like go to the corner of the room, or a closet and always stay away from windows."
   Webb has made significant progress in its active shooter preparedness since December, but there is definitely still room for improvement.
About the Writer
Amelie Cook, Copy Editor
Amelie Cook ('20) is entering her third year in journalism and is ecstatic for her new position as Copy Editor. Amelie balances her time in journalism...