Freshmen appoint ¾ class officers; WSC president requires runoff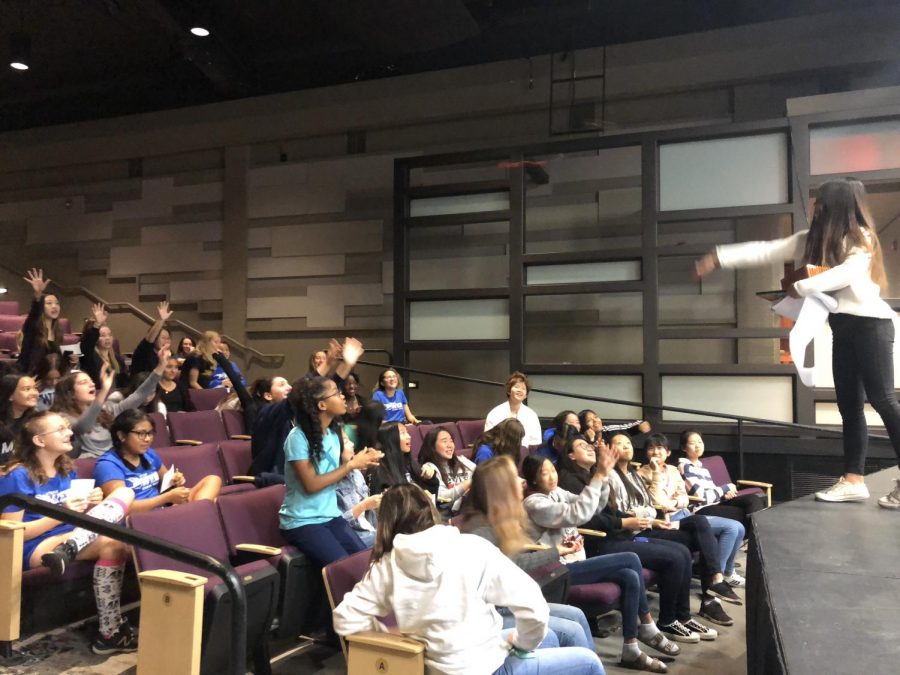 On October 18th and 19th, 22 members of the centennial Class of 2022 threw their hats in the ring as candidates for freshman class officers. They delivered sixty-second speeches in Liu Cheung Theater during a special X-block meeting.
Some speeches were comical; others were more serious. A few freshmen threw candy at the audience, and one even chose to dance and freestyle rap to the "In My Feelings" challenge, but each candidate represented their personality and platform in an authentic way.
Since The Webb Schools includes two schools on one campus, students are offered double the opportunities for leadership positions as opposed to co-ed environments. Each candidate attended an informative X-block meeting in September and completed a written application. The freshman candidates were then elected solely off of student votes.
During the lunchtimes of October 18th and 19th, student government executive officers announced that Howard Chandler ('22) was elected WSC freshman class vice-president, Fiona Jiang ('22) was elected VWS freshman class president, and Catherine Li ('22) was elected VWS freshman class vice-president.
The close tallies for president of WSC Class of 2022 resulted in a runoff between two of the eight original candidates: Nicholas Lee ('22) and Xander Kong ('22). Freshman boys will vote between these two presidential candidates in their upcoming class meeting on Thursday, October 25th.
Stay tuned for a features article spotlighting the four freshman class officers!
About the Contributor
Sydney Wuu, Editor-in-Chief
Imagine being Editor-in-Chief for the Webb Canyon Chronicle, VWS all-school president, co-captain of the varsity tennis and water polo teams, and a big-time...