Webb students spread love (and donate blood) before Valentine's Day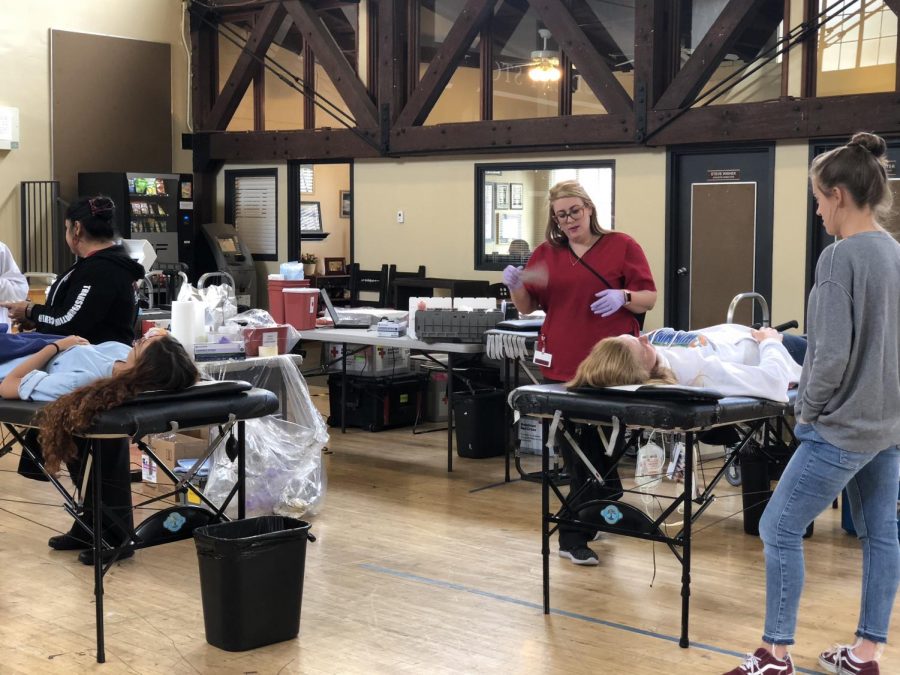 Valentine's Day is a time of the year to celebrate love. What better way for a Webb student to honor this tradition than to donate blood from the comfort of their campus?
The Service Council is organizing their annual blood drive on February 13th, the day before Valentine's Day. The American Red Cross Blood Services will be on campus, available to draw blood during G, A, and B blocks. Students or faculty who do not have a free block may donate during long lunch from 11:50 a.m. to 1:20 p.m..
Service Council Co-chair Linda Wu ('19) said, "On behalf of Service Council, we are hosting a blood drive perfectly in time for Valentine's Day because of its both literal and figurative meaning of 'having a heart' to give blood. In fact, we all might need a blood transfusion at one point in our lives. It is especially important that we donate if we can because there are so many people in this world who need and will benefit greatly from your donation. The simple act of spending a few hours to give a pint of blood can save up to three lives."
Each year, blood donations help save 4.5 million lives, and Webb students have the opportunity to contribute to this count. Every two seconds, someone in the United States requires a blood transfusion; however, there is not always blood available. Blood donations are vital for the health of many people across the country – it can either be transfused in its original form or divided by red cells, white cells, and platelets. They only require an small amount of effort, incomparable to the stress of patients suffering from cancer, blood disorders, trauma, and other serious conditions.
Maya Jaffe ('20), who plans to donate this year, said, "I decided to give blood because there's a lot of people that need blood, and I want to help them however I can. I tried to give last year, but they wouldn't let me because I had gotten a piercing. It's been over a year now, so I can this year."
To be eligible to donate blood, Webb students must be 17-years-old, or they can be 16-years-old with parental permission. Additionally, those people who plan to donate blood should be in good health and feeling well that day. A weight requirement of 110 lbs and height requirements apply to anyone under 18-years-old. To find more specific eligibility criteria, visit the Red Cross's website. If you are not able to donate blood, you can still offer your time by volunteering to help.
The gift of blood can be the gift of life, so consider donating!
About the Contributor
Janitza Luna, Editor-in-Chief
Standing at 5'0"ft tall, Janitza Luna ('20) embodies the persona of small and mighty. Born into the Aries astrological sign, her fiery determination...