Gauls shave their heads for kids with cancer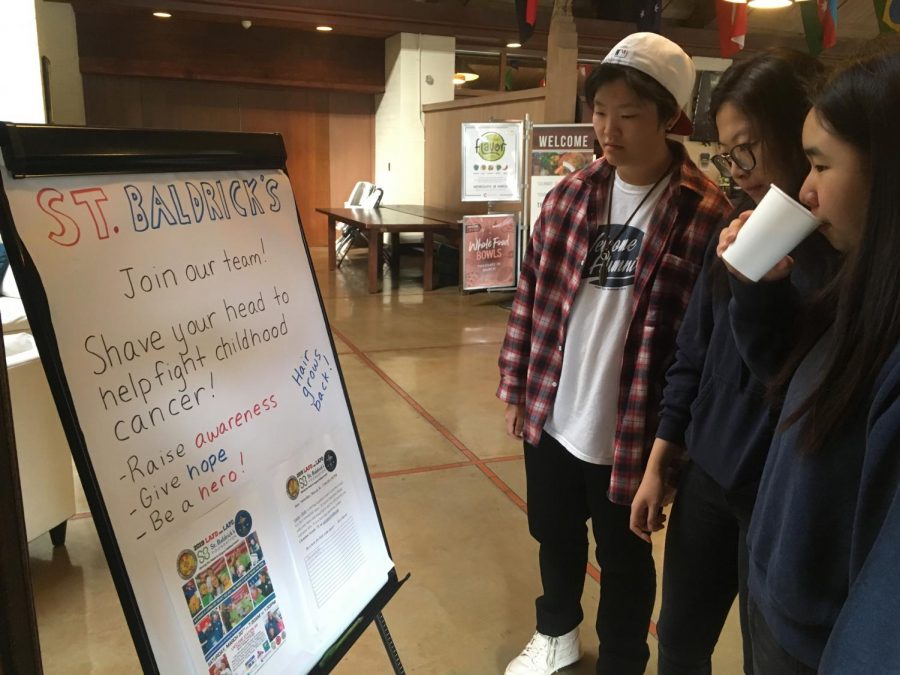 The Webb Schools mission statement states students must be inspired to "lead with distinction" and "serve with a generous spirit." On Saturday, March 30th, 2019, Webb students have an opportunity to do both by participating in a head-shaving event for the St. Baldrick's Foundation.
Inspired to help others ever since he was young, Chris Arzate ('21) started the club Gauls-4-Kids this year. He said, "On Saturday morning we're going to be going to the Los Angeles Fire Department Station 89 to help with the party for the children who suffer from childhood cancer in the hospital near there."
The party will be from 7:30 a.m. until 1 p.m., and those who attend will be offered a free pancake and sausage breakfast. There will also be free face painting, refreshments, a blood drive/bone marrow registration, and live music from an Eagles cover band.
According to the American Childhood Cancer Organization, cancer is the most common cause of death by disease for children in America, and every three minutes, a child is diagnosed with cancer. The St. Baldrick's Foundation is the second-largest contributor to the funds for pediatric cancer research (the first-largest contributor being the federal government), and by organizing events like the upcoming one on March 30th, St. Baldrick's hopes to raise awareness for childhood cancer as well as find a cure.
Chris said, "The children who suffer from cancer will be attending the event, the police will be there, the firefighters are going to be there. It'll be a huge party in honor of the kids with cancer, to give them a fun day. They'll get to try on the SWAT gear and play with the firefighter stuff. It's going to be really fun."
For students who would like to join the Gauls-4-Kids team and attend the event, there is a signup sheet in the dining hall. Beforehand, the attendees have to register as a shavee or donate money to the cause. Shavees can gather sponsors who will donate money in support of their decision to shave their head. The event has an overall fundraising goal of $100,000 and so far they have raised $28,460.
Chris said, "We're currently raising money for the event. It's similar to a GoFundMe, except it's on the actual St. Baldrick's page. On the page you go and you donate the money and we raise the money for a team to go and we shave our heads, to raise money and to show that if they don't have hair, we don't need it."
For those feeling generous on their Saturday morning, they can join Chris and the rest of the Gauls-4-Kids team shaving their heads at Station 89 in Los Angeles, or they can donate money to the cause through the St. Baldrick's Foundation website.
About the Contributor
Amelie Cook, Copy Editor
Amelie Cook ('20) is entering her third year in journalism and is ecstatic for her new position as Copy Editor. Amelie balances her time in journalism...