10 shows to cozy up with this fall
As the weather begins to drop below 80 degrees and the days become shorter, Webbies can sense that fall is approaching. Since California does not have traditional fall temperatures, we overcompensate by carving pumpkins, watching scary movies, and decorating our rooms with spiderwebs and candles. But the most perfect fall activity is finding a new show to watch or rewatch. Read to find our list of iconic shows for you to check out to help decide what to watch this fall!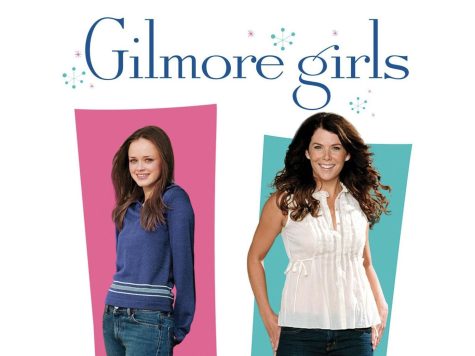 Gilmore Girls 
Where to Watch: Netflix 
"Everything is magical when it snows," said Lorelai Gilmore in Gilmore Girls. 
As Californians, we do not get much snow, but at least you can live vicariously through Gilmore Girls as the seasons change. Gilmore Girls is the most essential early 2000s drama-comedy binge during both fall and winter. Lorelai Gilmore, a single mother in her thirties, and her teenage daughter Rory Gilmore navigate friendships, relationships, and careers in their small hometown of Stars Hallow, Connecticut. Their funky town is filled with wild ups and downs that will make you both laugh and cry.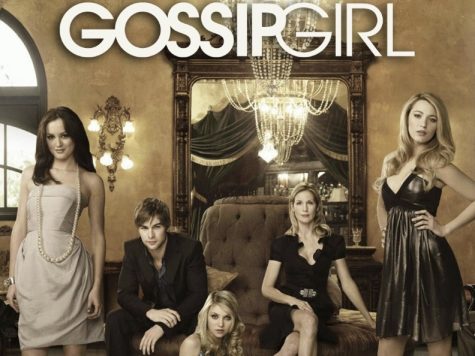 Gossip Girl 
Where to Watch: HBO Max  
"One thing about being on top of the world: It gives you a long, long way to fall," wrote Gossip Girl in Gossip Girl 
Two words. 10 Letters. Gossip Girl. The 2000s teen drama with the most iconic Thanksgiving episodes of all time, as well as impeccable fashion, and heartfelt romances. Rich Upper East Siders are chronicled by the popular anonymous gossip site, Gossip Girl, from their teenage years to their adult lives as they attempt to navigate the crazy rollercoaster of events that shape their lives. This is the perfect holiday binge.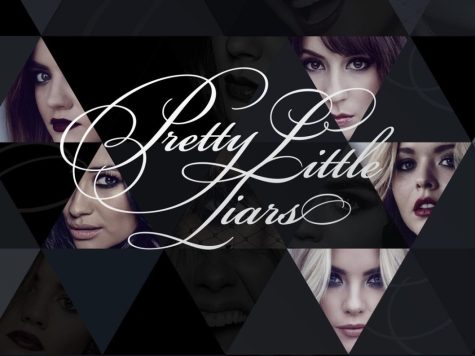 Pretty Little Liars 
Where to Watch: HBO Max 
"The truth won't set you free, b****es. I'm going to bury you with it. Kisses. – A," wrote A in Pretty Little Liars 
"Only two can keep a secret if one of them is dead." The fact that Pretty Little Liars is a national pop-culture treasure is no secret so we will be safe. Pretty Little Liars is a thriller that follows the lives of four teenage girls who stopped being friends after the disappearance of the fifth member of their clique. Everything changes when the girls start getting mysterious threats from an unknown number signed as 'A'. As the girls attempt to find out who 'A' is, they navigate through a multitude of heartbreaks, revealed secrets, and near-death experiences. Pretty Little Liars: Original Sin is a recently released spin-off, so make sure to catch up on the original PLL before you watch. This thrilling show will always keep you on the edge of your seat, so be sure to keep your doors locked and blinds shut.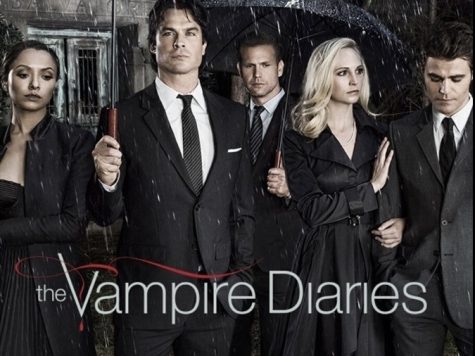 The Vampire Diaries 
Where to Watch: HBO Max  
"Trust is earned – I can't just magically hand it over," said Elena Gilbert in The Vampire Diaries 
The perfect amount of angst, humor, and romance comes to fruition in The Vampire Diaries. Elena Gilbert meets a lovely 162-year-old man named Stefan Salvatore after the recent passing of her parents in the supernatural town of Mystic Falls, Virginia. You guessed it – he's a vampire! Elena attempts to maneuver her way through her new life filled with witches, werewolves, vampires, and more. This show, based on a book series, will get you in the spooky mood and in perfect timing for Halloween!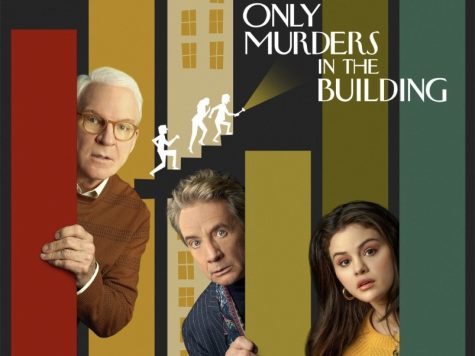 Only Murders in the Building 
Where to Watch: Hulu 
"Sometimes it's easier to figure out someone else's secret than it is to deal with your own," said Charles Haden from Only Murders in the Building 
Have you ever started a podcast with strangers to solve a murder in your building? Yeah, me neither, but I know some people who have! Three neighbors who are obsessed with true crime come together to solve a recent murder. This show is an emotional whirlwind that will have you laughing one second and sitting on the edge of your seat the next second. As you follow the three friends' journey to find the killer lurking in their apartment complex, you will grow more attached to their quirky dynamic with every twist and turn.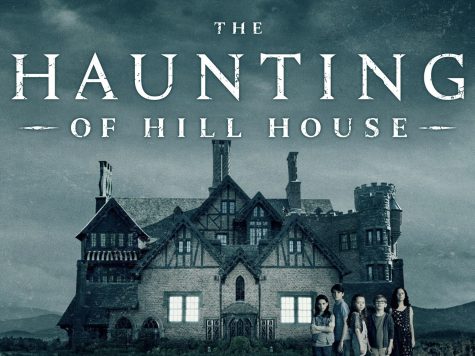 The Haunting of Hill House  
Where to Watch: Netflix 
"Hill House would hardly allow you to hang yourself anywhere else," said Shirley Crain in The Haunting of Hill House 
Based on the 1959 novel by Shirley Jackson, The Haunting of Hill House is a scream fest to watch with friends on a dark night. The ten-episode series follows a family of siblings and their estranged father reuniting in a creepy mansion. Flashing back and forth between past and present, the show weaves a story of the events that occurred when the family first lived in the house while chronicling their present-day tribulations. Full of jump-scares and gore, this is the perfect show to get your blood pumping.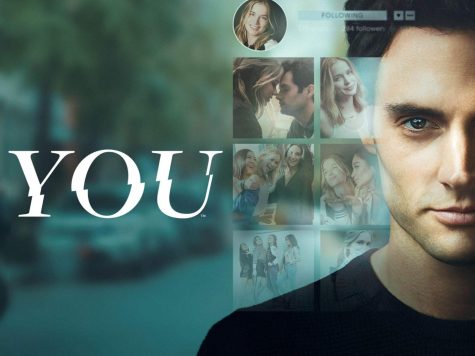 You 
Where to Watch: Netflix 
"It was a threat to you, Love. I had a reason to kill her," said Joe Goldberg in You 
I'm sure you have stalked your crush's social media, but have you ever murdered to be with them?  Joe Goldberg has. In this twisted thriller of a "love story", You follows bookstore manager, Joe, and his obsessive pursuits of romantic interests. From New York to Los Angeles to Madre Linda, the serial killer leaves a trail of destruction and bodies in his wake. Season four premiers in February 2023, so this is the perfect time to catch up on the last three seasons and get ready to watch Joe stalk his latest obsession in the name of love.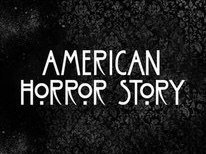 American Horror Story  
Where to Watch: Hulu & Disney+ 
"No matter how gruesome or horrible the murder, you can always find someone who'll buy the house," said Marcy from American Horror Story 
American Horror Story has cemented itself as one of the most terrifying shows on tv, and you're sure to have heard of it even if you have not watched watch a single episode. This anthology series creates a new hellscape every season, following a different cast in varying parts of the US. From an asylum in Michigan, to witches in New Orleans, to a freak show in Florida, this series is sure to surprise its viewers with the new and shocking levels of utter terror.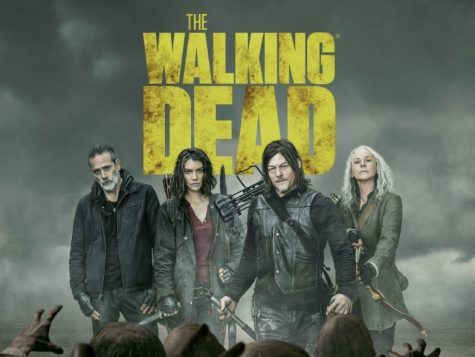 The Walking Dead   
Where to Watch: Netflix 
"It's human nature to come together," said Rick Grimes in The Walking Dead 
If you have ever thought about whether you had the strength to survive a zombie apocalypse, then this is the show for you. Set after the collapse of our modern-day society, The Walking Dead follows an ensemble cast as they fight to survive in a world terrorized by zombies or "walkers". This horror show thrusts viewers directly into the heart of the comic world created by Robert Kirkman, Tony Moore, and Charlie Adlard. With eleven seasons and two spin off shows, this series has plenty of blood-filled fun to enjoy.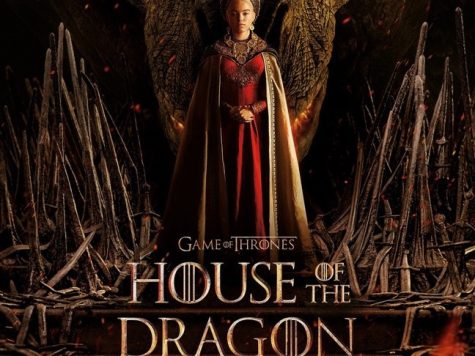 House of the Dragon  
Where to Watch: HBO Max 
"The only thing that could tear down the house of the dragon was itself," said Rhaenyra Targaryen in House of the Dragon 
We all know Daenerys Targaryen as the iconic Mother of Dragons, but despite first impressions, this series is not about her. Taking place 172 years before her birth, House of the Dragon follows her ancestors in the House of Targaryen, and the beginning of the end for her family. Serving as a prequel to Game of Thrones, this fantasy series covers the events leading up to the Targaryen civil war. With dragons, intense family drama and romance, this brand-new show captures the excitement of medieval fantasy and is a perfect reintroduction to the amazing world of George R. R. Martin. Grab some popcorn and sit down for this perfect mystical show for your fall season! 
Leave a Comment
About the Contributors
Eva Annabi, Co-Editor of Sports & Social Media Manager
Just like a spirited raccoon, Eva Annabi ('23)'s lively enthusiasm and humor make it natural for her to be an amazing Social Media Manager for the...
Wura Ogunnaike, Editor of Culture & Lifestyle & Social Media Manager
After spending her summer in a lab for a science research program, Wura Ogunnaike (23') is ready to return to the Webb Canyon Chronicle as a Social Media...