It has been quite a journey for diversity, equity, and inclusion at Webb. Founded more than a century ago, Webb has reached this point in its history through incremental and gradual change — and the work is not done yet. An institution deeply rooted in tradition, Webb moves into its next hundred years with a focus on becoming a more diverse, equitable, and inclusive space for students of all backgrounds.  
Since Thompson Webb founded the Webb School of California in 1922, changes have been embraced both inside and outside of the institution. That being said, here is a look at a few key moments in Webb's history that elevated it to a more diverse, equitable, and inclusive place.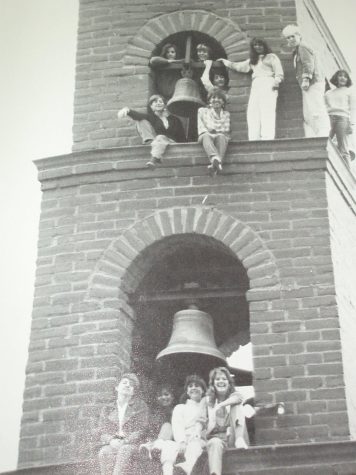 1981 – Vivian Webb School is founded alongside the boys' school
One of the first major advancements in DEI in Webb's history occurred in 1981, when Vivian Webb School was founded. Following the closure of the private Girls Collegiate school in Claremont, Webb welcomed its first class of girls, which would share the campus with the boys' school.  
With its own Head of School Ann Longley at the helm, VWS opened its doors to its first 34 girls and operated mainly out of the Old School House in its early years. Joining WSC to form the Webb Schools, the new school would have its own crest, motto, and traditions, like the signing-in ceremony that has persisted until today.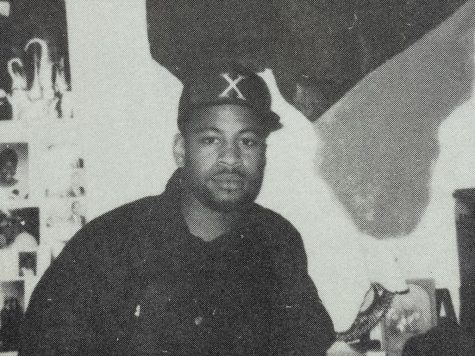 1991 – Jason Ross ('92) founds Webb's Black Student Union
In response to the lack of black representation among Webb students, Jason Ross '92 founded Webb's Black Student Union to create a space for black students to express their culture. Shortly after founding the BSU, he held a culture fair in Hooper to showcase his culture, inspired by another culture fair he had attended in Los Angeles. 
"I didn't want to be a token," Ross said. "If I wasn't going to be given that experience, I was going to create that experience."  
In creating the BSU, Ross had not only created a cultural haven for his black peers, but also sparked a dialogue about the importance of minority representation at Webb.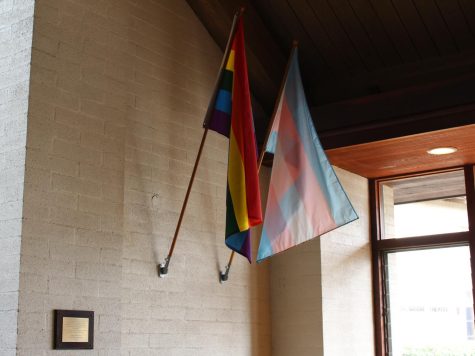 2005 – Students create Webb's first registered Gender & Sexuality Alliance
During the 2005-2006 school year, the Students Maintaining and Reaching for Tolerance (S.M.A.R.T.) was founded by a small group of students to provide a safe space for members of the LGBTQ+ community at Webb. This group would later transition to emphasize allyship and safety with the LGBTQ+ & Allies Club, created by then-sophomore Siena Fay ('17) in 2014, and later, the Gender & Sexuality Alliance as we know it today.  
As members of the LGBTQ+ community became more widely accepted at Webb and in our general society, the GSA would become more and more open with its name and goals as safe space for LGBTQ+ voices.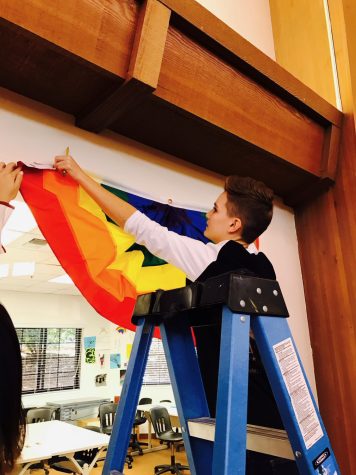 2016 – Siena Fay ('17) fights for change surrounding gender and sexuality on Webb's campus
Siena Fay ('17), founder and president of the LGBTQ+ & Allies Club at Webb, set his sights on social change on campus. Having campaigned for the incorporation of gender-neutral bathrooms in Webb facilities in his sophomore year, Fay sparked conversations among the administration about the binary school system at Webb. Before graduating, Fay also approached Taylor Stockdale, Head of Schools, with a ten-point list of policies surrounding gender and sexuality accommodations that he would like to see implemented at Webb, of which Mr. Stockdale agreed to honor to the best of his ability. 
In the coming years, Mr. Stockdale, working with Dr. Theresa Smith, Associate Head of Schools, would work to keep his promises. Following an audit of the Webb Schools conducted by the Gender Spectrum in 2017 that questioned the validity of the two-school model, Webb faculty and staff went through training surrounding the language and understanding of gender and sexuality in their curriculums and interactions with students. The Webb Student Handbook revised for the 2018-2019 school year included newly-implemented guidelines for "Transgender and Gender Nonconforming Students." Of course, Fay's efforts also contributed to the administration's decision to merge the two schools in the near future. 
"I think it would've changed my high school experience entirely had those changes been there when I began," Fay said. "I remember just looking for any sign of acceptance from my school and didn't see any. I realized, if I wanted it, I had to be the one to create it. I'm very thankful that other students can live in a more accepting time and have a school that is at least trying on their behalf."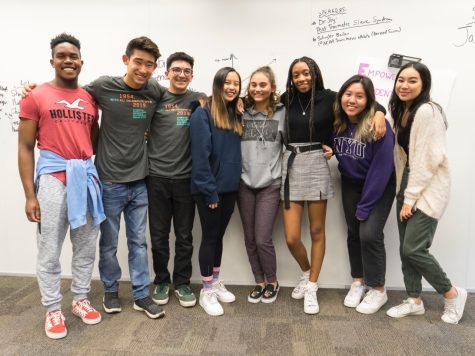 2018 – Webb students introduce the Empowering Student Voices Initiative
Founded by Chris Haliburton ('20) and Amanda Wang ('20) after attending the Student Diversity Leadership Conference, the Empowering Student Voices Initiative was created as a vessel for students to tackle problems within the Webb community by facilitating meaningful discussions. Since its creation, ESVI has grown from a core of seven members to a healthy 44 today.  
With guidance from former science department faculty member John Choi, ESVI solidified itself as an agent for change on campus and set a goal of sparking conversations surrounding the various identities represented at Webb.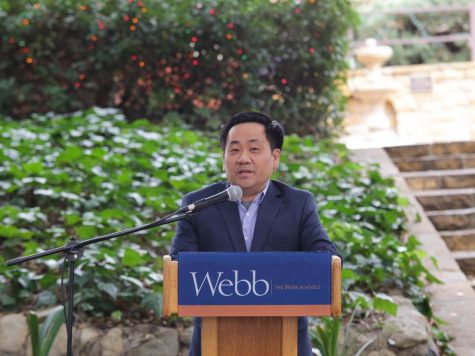 2020 – Webb appoints John Choi as the Diversity, Equity, and Inclusion Coordinator
Facing a need for formal coordination of DEI work, Webb administration named John Choi as its first ever Diversity, Equity, and Inclusion Coordinator. Mr. Choi would quickly outgrow his new position, though, earning the title of Director of Equity after a year.  
As the Director of Equity, Mr. Choi works closely with Dr. Smith and Mr. Stockdale to make meaningful efforts toward a more accommodating Webb through holding events, participating in conferences, and creating resources to support DEI efforts at Webb.  
2023 – Where are we now?
Webb's DEI journey has been long and arduous, but through embracing incremental change, the school has made major strides toward embodying the ideals of diversity, equity, and inclusion. The journey is not over, though; by no means is Webb in a place to become complacent with DEI work.  
Just this school year, Webb administration has stood by its commitment to DEI through hiring Gretel Barsotti as the school's Assistant Director of Equity, supporting the various affinity groups at Webb, hosting more and more cultural events, including DEI education as a part of Webb's curriculum, and even working toward the impending integration of the single school model. 
"I think we've done a lot [this year]," Ms. Barsotti said. "Maybe that's just because I feel like I'm so busy all the time, but I also don't think it's busy work. I think a lot of what we've done has been super intentional. In terms of solidifying the program, and people at least being more aware on campus that we're doing stuff, and that it's for the benefit of the community, I think it's been successful in that way." 
The 2022-2023 school year has been monumental for DEI at Webb. Through creating a strong foundation for growth on campus, just as major DEI events did before it, this year has proved to be a year of progress.  
There is no plan to stop, either. As an institution, Webb is committed to becoming a more diverse, equitable, and inclusive environment for anyone who steps foot on campus, and has showed its willingness to change for the better.