Another tragedy strikes Florida
At a video game tournament for Madden 19 on the 26th of August, 24-year-old David Katz of Baltimore shot and killed two people along with himself.
As a result of the panic that ensued after the shooting, eleven people were left injured as well. The frantic yells of many could be heard during the live-streams of this tournament.
In a comment to the New York Times, Jacksonville mayor, Lenny Curry said, "We have faced an occurrence that is all too common. Tonight, we pray for the wounded and we pray for the families of those who were lost."
The first person who lost their life was 22-year-old Eli Clayton from California, a former high school football player. The second victim was Taylor Robertson from West Virginia, a married man and father.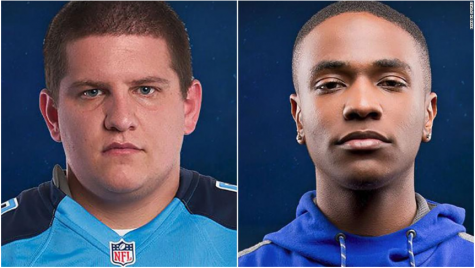 Derek Jones, a colleague of Robertson, said, "He's got a family at home, and he just came out here to try to win some money for this family."
According to reports from the Independent, the suspected gunman had a history of mental health issues; he was even prescribed antipsychotics and antidepressants. He was also hospitalized twice in psychiatric facilities – all of which seem to have stemmed from his parents' divorce when Katz was a child.
Alexander Mundoc, a competitor in the tournament who knew Katz personally, said, "He was kinda upset about that [losing a match], so I'm guessing that had something else to do with it, too." However, the police are still investigating to find a proper motive. The police did find that Katz had more weapons and ammunition on him, but they believe he only used one handgun.
Six major shootings have occured in Florida within the past two years. Florida allows its citizens to carry arms in a car without a permit, as long as they are older than eighteen, and they also do not need to mention to an officer whether or not they have a firearm on their person. The "no firearm" signs that may be seen in Florida are actually not enforced by the government unless they are brought into an establishment that is listed by law or private property. Someone cannot openly carry a firearm, but the exception is recreational use. It is completely legal for a person to enter a restaurant and have a gun. Florida residents may also take their own guns into National Parks.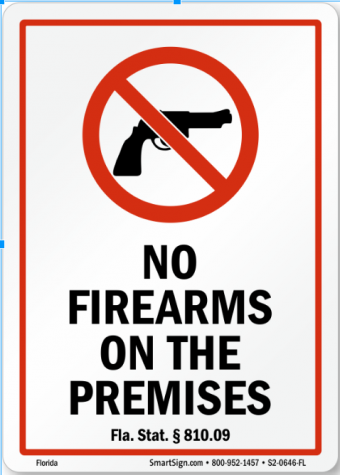 In the past gun violence has wreaked havoc on Florida. From the Pulse nightclub shooting  on July 6, 2018 to the Parkland shooting on February 14, 2018, there have been 51 shootings in Florida, with 118 killed and 280 injured. This statistic excludes the most recent shooting in Jacksonville. However, after the Parkland shooting, the governor of Florida passed a gun bill to prevent more violence.
The bill featured six provisions. Firstly, the bill bans bump stocks from being sold. The second provision funds schools so that certain school officials would have firearms.The training stirs up a large amount of controversy as it costs a total of 67 million dollars. Thirdly, the bill provides funding so that the schools would have more security. The fourth item requires the government to provide funding to help treat students with mental illness. The fifth bans people who have been placed into mental institutions from buying or owning firearms. The final provision creates a three day waiting period and increases the age to buy a firearm to twenty-one.
Joey Silva ('21) commented, "It is good that the American government is trying to fix the problem, and even if it is not successful they should continue trying to create new legislation to prevent gun violence."
Rick Duque, the Dean of Campus Life, said, "What happened was tragic. I don't understand why a civilian needs military grade weapons and large clip sizes. Even though I am  a gun owner, I believe that it is just too easy for someone to get a hold of a gun. I think that most people are afraid to change the policy due to the NRA."
The bill was ratified on March 7th, 2018. Even though the effects of legislation are not always immediate, Katz was still able to obtain a gun and kill two people and then himself. This young man still was able to get a gun and murder a young father's life and a man who had just reached adulthood.
Leave a Comment
About the Contributor
Cristian Rosales-Cardenas, Co-Editor of Technology
Cristian Rosales-Cardenas ('21), a Rancho Cucamonga resident, is starting his senior year at Webb. He joined journalism during his sophomore year and...