Homecoming 2018: Bring on the Roaring 20's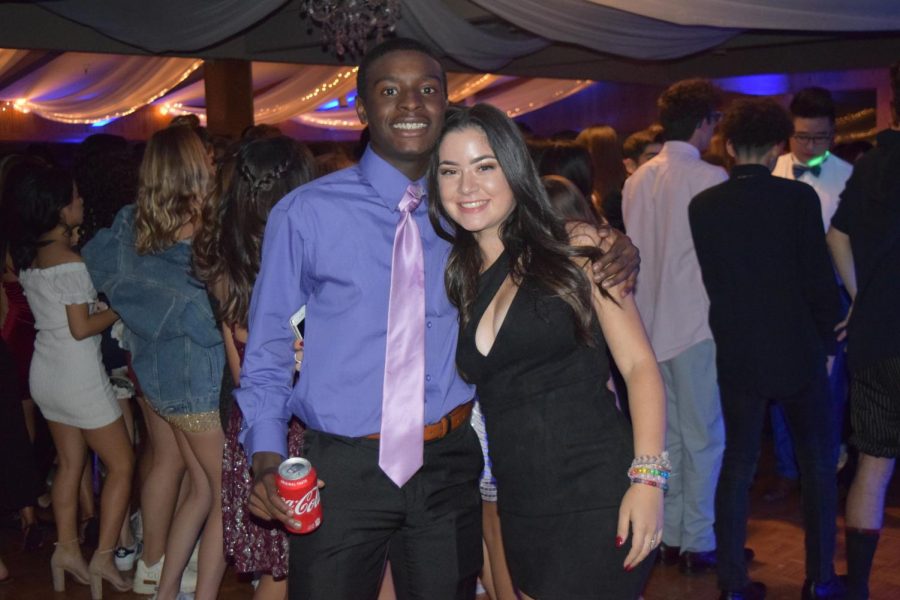 On Saturday, November 10th, Webb Student Government hosted the annual Homecoming Dance at the Castaway Restaurant in San Bernardino. The Great Gatsby themed event featured classy outfits, sparkling apple cider in glasses, and a myriad of music.
The night kicked off with clusters of students crowded around the Raymond Alf Museum steps, smiling for photos and nibbling on chicken tenders. Cameras flashed as people posed with their groups of friends and dates. By 6:30 p.m., seven buses filled with Webbies made their way to the venue, with the executive members of Student Government awaiting them.
Anne Lofgren ('19), VWS all-school president, said, "The venue – along with an outside company that we hired to organize the photo booth, food, DJ, and gaming tables – gave us the opportunity to focus on ticket sales, which took a lot of pressure off of us in terms of logistics. Hitting 350-plus in ticket sales two years in a row was a big win for us as well. With that many people, our challenge was organizing the buses, which was a bit of a puzzle, but using Signup Genius made it much easier. Overall, I think that the planning went great and that all our hard work paid off!"
Once the students arrived to Castaway, they were greeted with the sounds of ragtime and jazz renditions of pop songs. As people claimed their tables and roamed around, the music transitioned to classic party anthems, encouraging students to take the dance floor and show off their moves. At certain points, dance circles emerged to center of the floor, and people crowded around to cheer on their peers.
Apart from the dancing, there were casino gaming tables covered with poker chips. This addition enhanced the swanky Roaring Twenties vibe as people gathered around the table, cheering for their friends or hoping to win the next round. Outside, there were tables and firepits looking over the city.
Aaron Phung ('19) said, "This was a lot better than last year's [homecoming dance] because the restaurant was nice, and the food was good. Overall, it was a good experience and it was fun. I think homecoming is a good time to hang out with your friends and dress up, which you don't usually do on a regular day."
Homecoming, unlike events like the prom, welcomes students from all four grades at Webb. Although an American homecoming dance traditionally corresponds with a homecoming football game, the tradition varies at Webb. While homecoming festivities began to welcome alumni back to their alma mater, Webb uses the opportunity to bring together the current student body. After ASB changed to Student Government, ASB Ball also respectively changed its name. Now, Webbies have the opportunity to experience one of the most prominent events of American high school culture.
Overall, the evening proved to be a night filled with bonding, dancing, and down-time away from homework. Homecoming is one of the most anticipated nights of the year, and this year's event did not disappoint.
About the Contributor
Janitza Luna, Editor-in-Chief
Standing at 5'0"ft tall, Janitza Luna ('20) embodies the persona of small and mighty. Born into the Aries astrological sign, her fiery determination...