Students prepare for Secret Santa shopping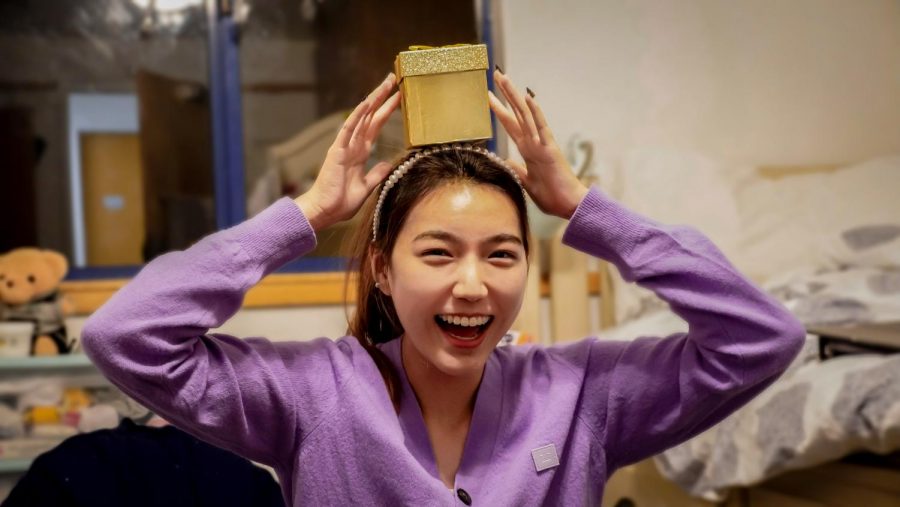 Everyone loves the joy of opening presents. Likewise, everyone wants to give a gift that they know the receiver will love. With the holiday season fast approaching, gift-giving follows close behind. Since the majority of students at Webb celebrate Christmas, Secret Santa seems to be quite the staple tradition. The majority of dorms, friend groups, advisories, and even some afternoon activities all partake in Secret Santa. With the joy of giving and receiving gifts comes the stress of not knowing what to buy. If you are stressed about this year's Secret Santa, look no further. 
When in doubt, food is always the way to go. Anyone would love a nice bag of hot cocoa or some cookies. A bag of chips or cup ramen can make a great present, too! But before giving food, always make sure that your gift receiver has no allergies. 
Another great gift idea is socks. While socks may not seem like much, everyone enjoys some nice, fuzzy socks, especially in this cold weather. 
Mugs are also something easy to grab on any Target run. They are always useful and mugs can be matched to someone's interests and personality. You can store candies or other gifts inside the mug as well!
If you are more into novelty items, stores are brimming with Christmas-themed gifts. Small wreaths, cute Christmas cards, or mini Christmas trees will surely bring holiday cheer to anyone and everyone.
If none of the above gifts spark your inner Santa Claus, here are a few more gift ideas straight from Webb students themselves.
Elizabeth Bowman ('22) said, "Bath bombs, bath salts, body scrubs, face masks, candles. You know, the works."
Selfcare items are always a great choice when buying gifts! With all the stress of summatives and tests, a nice bubble bath or a face mask will definitely help anyone relax and unwind. 
Jacob Lockwood ('22) said, "Gift cards, especially Target because at Webb boarders need Target and other than that I think socks are good because one size fits most and maybe make your own arts and crafts things."
Paige Woodard ('21) said, "I would get someone a redeemable movie ticket… and then fill it in a bag with candy and microwave popcorn."
Wendy Chang ('23) said, "K-pop albums. It is a type of music that is trendy right now and people can learn about different genres of music."
Gil Dominguez-Letelier ('20) said, "Sweaters because everyone loves sweaters and it's comfortable in the winter."
Do not let the stress of gift-giving take away from the joys of the holidays! Good luck to everyone in your Secret Santa shopping! Happy holidays!
About the Contributor
Sharon Xu, Staff Writer
Sharon Xu ('22) is a new sophomore staff writer for the Webb Canyon Chronicle. Although she is a resident of South Hutch, Sharon is from Rancho Cucamonga...