Jones residents jump for joy at Open Dorms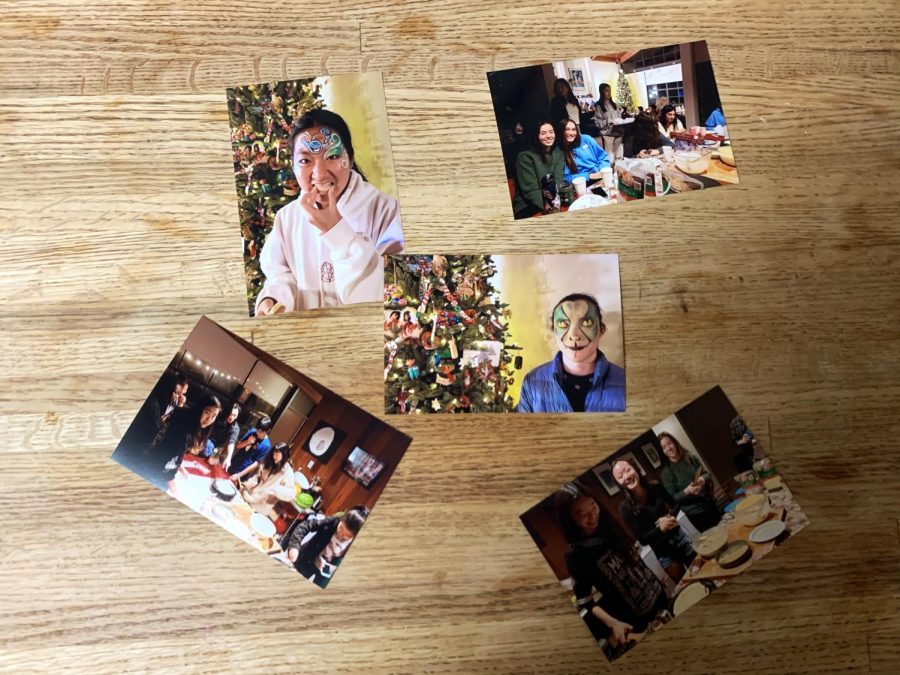 The delicious smells of chocolate, pears, oranges, and crepes lures you into the VWS Jones Dorm. Glittering with handmade ornaments, a tiny Christmas tree twinkles in the corner. Students with decoratively painted faces gleefully laugh with each other as they chat about their plans for the rest of the weekend. Welcome to the first Jones Open Dorms of the year. 
The upper-campus, cozy dorm was open for both WSC and VWS from 5:30 p.m. to 10 p.m. on Friday, December 6th. Jones dorm prefects, Doris Yuan ('20), Mia Wang ('20), Sabrina Lapree-Chavez ('20), and Kara Sun ('20), started setting up for the event at around 4:30 p.m. to make sure everything was in place for the fun-filled night. 
The tasty snacks were one of the most attractive activities. Lydia Toy ('20), a North Hutch dorm prefect, spent her time making and enjoying crepes in the Greco-Dzula house, which is attached to the Jones dorm. 
Lydia said, "The crepes were delicious! Mr. [Michael] Hoe ['04, Director of Studies], my friends, and I had a lot of fun making them even though he had more crepe-making experience than me."
Another beloved activity at Open Dorms was the face-painting. Some Webbies requested face paint designs of their favorite animals while others went for fantastical bejeweled masks. Gabriel Hong ('20) excitedly rocked a green lizard face for the night. 
Gabriel said, "The face painter was really good! She drew this snake-lizard thing on my face, and it was super realistic! She also did it in like two minutes!"
With an attendance of around fifty people, Jones Open Dorms was a great success. Everyone that attended the event seemed to leave with a smile and a platter of food. Keep an eye out for the next Open Dorms, which is set for February 2020 in Appleby. 
NOTE: Dr. Mark Dzula is the Jones Dorm Head and Learning Resources and also advises the Webb Canyon Chronicle.
About the Contributor
Emma Lin, Editor of Culture & Lifestyle
Emma Lin ('20) will be entering her senior year at Webb. Embracing her new role as the Editor of Culture & Lifestyle for the Webb Canyon Chronicle,...