VWS basketball opens league play with a win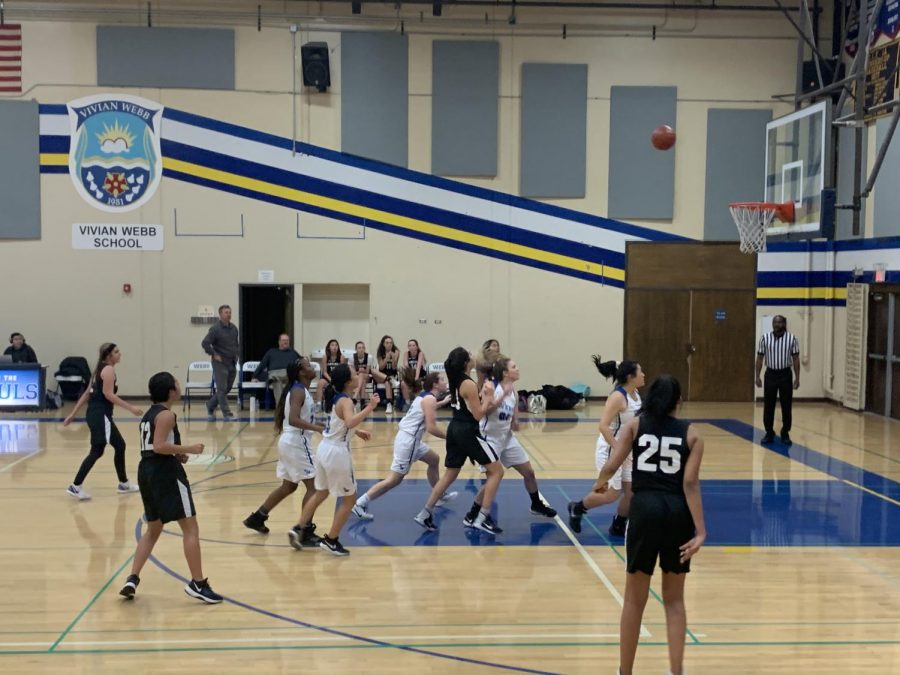 The VWS basketball team is returning to league play in 2020 after winning the Academy League title in 2019. After months of training, non-league games, and tournaments, VWS hosted Saddleback Valley Christian School on Friday, January 11th at 6 p.m, as their first league game. 
Coached by Ronnie Alvarado and assisted by Coach Amahl Thomas, the team is ready to make a run for another league title. Seniors Andrea Phung ('20) and Chloe Stewart ('20) help lead the team as co-captains.    
"Tonight was a good game for us: we were able to run our plays, try some new strategies, and even though we just came back from break, the team worked together very well," Andrea said. "We have two players that are able to play with us now, which is exciting."  
Right away, the game was off to an exciting start; Andrea racked up the first three points of league play within a minute. In the first quarter, the Gauls led Saddleback with a score of 18-6. 
For some players, this game marked their first time playing on a Webb court. Dora Csonge ('21), a new transfer student, has not been allowed to play in previous games due to CIF transfer rules. Dora made her first appearance on the VWS team memorable. She dove in and out of players to secure points for the Gauls. 
"It was very exciting and I was really nervous that I'm going to mess up but it was a good game and a great start to league," Dora said. "We blew them out and we played together as a team. It felt good to be on the court for almost the whole game and help the team."
By the end of the second quarter, the Gauls led Saddleback with a score of 30-12. In quarter two, Chole scored two three-pointers in a row. Players earned other points through shoots and free throws. The Gaul mascot also made an appearance in the gym, coming in to encourage cheering.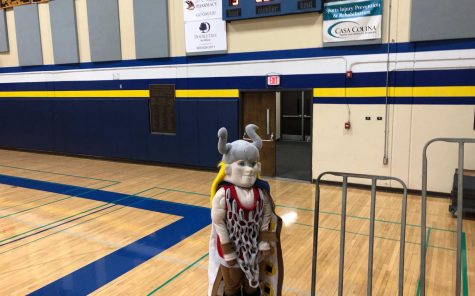 "Coming in as the league champs gives us confidence for the season," Andrea said. "We hope that we will be able to defend our title as league champs and make it far into CIF, and I think we have a good chance."
The second half of the game proved to be just as exciting with new players coming in and out. By the third quarter, the team led 44-20. The final score was 58-25.   
The VWS basketball team will continue their league play with a game against Southlands Christian next Tuesday, January 14th, at the Les Perry Gymnasium.     
About the Contributor
Laura Haushalter, Editor of Sports
Laura Haushalter ('21) is a jack of all trades: captain of the VWS swim team, future participant of the LA marathon, lover of Spanish language and culture,...