BREAKING NEWS: Webb welcomes back student athletes while continuing virtual learning
The Webb Executive Board made the difficult decision to remain virtual for the rest of the fall semester and module four, after extensive conversations and guidance from Webb's Medical Advisory Board. While no in-person academic activities are set to occur now, Webb is excited to welcome students back to campus for athletic training starting November 30th, 2020. 
This decision occurs after hope that some in person learning would be able to occur in the early new year. However because of the upward trend in COVID-19 cases in Los Angeles County, as well as the upcoming winter holidays, opening in early January is no longer possible. The Webb Executive Board will wait as late as possible, while still giving plenty of warning for international students, to make a decision in the future about whether or not students will return for in-person academics for modules five and six following February Break. 
Webbies should expect a similar daily schedule throughout the rest of the school year. However, with more updates from LA County with reopening guidelines, some small changes may occur. The Webb Executive Board does not intend to make dramatic shifts in the schedule because consistency matters after a year full of change.
"I am disappointed for students …  I wish that the Covid levels in LA were not what they are," said Dr. Smith, Associate Head of Schools. "The decision to not have students on campus in January is going to be hard on everybody, and we are going to continue to do our best to build community and support everyone during this challenging time … and I can't wait to watch people run sprints on Chandler Field."
The athletes will be invited to come on campus to train and condition for the three weeks leading up to Winter Break. 
Local Webbies, who feel comfortable doing so, may participate in sports and sports clinics programs with other students and faculty. The programs will mostly focus on training and conditioning, all while following strict protocols to ensure that all participants are as safe as possible. 
For example, students and faculty will need to be screened everyday on the Passport app, wear masks, and maintain social distance. Further precautions will ensure that all activities are held outside (even outdoor dance and volleyball), and practices will be staggered in times and dates throughout the week. There will also be limited shared equipment and thorough cleaning to keep any contact limited. More information on specific guidelines can be found in the Fall Athletics Campus Protocols.
Students can look forward to working in small groups within their own respective sport to help maintain a healthy mental and physical state during these times. The athletics department has even designed Webb athletics masks for students as part of this new program.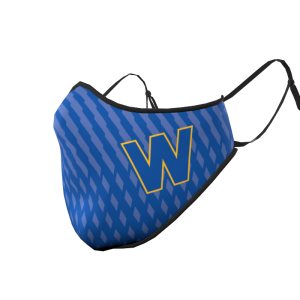 The three weeks of athletics will serve as a trial for other possible in-person social activities. Depending on the state of the virus during the new year and how well students follow guidelines for sports, Webbies can look forward to possible fun social activities. The adults at Webb are spending time envisioning possible in-person activities. The goal is for the three weeks of sports to go smoothly and be a success. 
Although students will not be able to be on campus for academics as soon as expected, there are still plenty of amazing opportunities to look forward to in the near future. Besides the sports practices on campus and possibility of new events, there are always online activities throughout the week, where students can connect with the community. Make sure to keep a consistent lookout on STAS and Student News for online programs, events, and speeches to make this distance feel a little smaller. 
Remember to stay hopeful and stay safe!
Leave a Comment
About the Contributors
Kaitlyn De Armas, Editor-in-Chief
Kaitlyn De Armas ('21), an original and strong-willed creator, is an Aquarius who perfectly fits her sign's description. She is an avid One Direction fan,...
Laura Haushalter, Public Editor
Enthusiastic, positive, determined, and athletic, Laura Haushalter ('21) uses her passionate attitude to take on many leadership roles: captain of the...