A Revolution is Here: The Tesla Model 3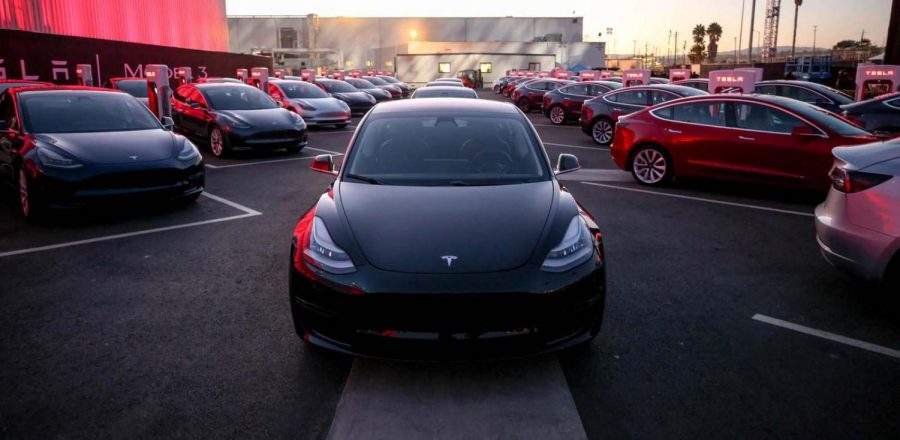 By introducing the concept of an electric car that can be driven daily, Elon Musk's Tesla has drastically changed the automotive landscape.  The first car Tesla released was the Roadster.  Although it was largely a failure, in terms of cars sold, the Roadster showed the potential that electric cars possess to be the future of the automotive industry.  The success of the $79,500 Model S confirmed the potential that electric cars have.
Equipped with advanced features, such as the autopilot feature, the Model S met the expectations of environmentalists, speed enthusiasts, and average drivers.  
James May, formerly a presenter on the automotive show, "Top Gear," says, "I've driven a Model S. I'm fascinated by the idea and electric cars, because there's such a lot of good sense in using an electric motor to drive a car."  
The only problem with the Model S, and Tesla's next model, the Model X, is their affordability. Both vehicles cost around $80,000.  Musk's larger goal was to create a car with the potential to reach the masses.  His latest model, the Model 3, has done just that.  
According to Tesla, the Model 3 is one of the only cars to be completely made in the United States.  In addition to being having a car completely made in the United States, people who purchase the Model 3 are entitled to tax rebates from their state.
John Lawrence, the chair of the Science Department, is an AP Environmental Science teacher, recently put a deposit down for the Model 3.  When asked about the influence that perks, like tax rebates had on his purchase of the car, Mr. Lawrence said, "No, those [tax rebates] were not a big motivator for me, but they are nice perks.  For me, purchasing the car is my way of being as environmental as I can."
Kourosh Ariane ('19) said, "The Tesla Model 3, which comes with advanced features such as autopilot, combines the performance and luxury of the best electric car brand with an affordable price.  I am not buying one right now, but I would consider it if I could buy one."  
All in all, the affordability, advanced technology, and the environmental savings combined, make the Model 3 a great buy.  
About the Contributor
Jay Gupta, Editor of Technology
Jay Gupta ('20), hailing from New Delhi, India and Newport Beach, CA, is the tech expert of the Webb Canyon Chronicle. He currently serves as the Editor...