Microsoft launches new Xbox Series X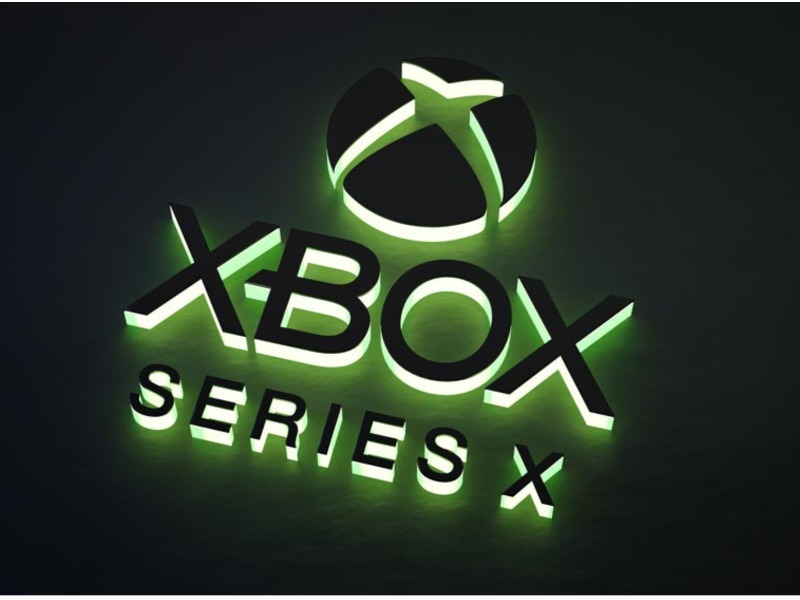 With most people spending more time at home due to quarantine, teens have had more time to kick back and play video games. The newest development in the gamer community was the release of the new Xbox Series X, one of the most powerful gaming consoles to date.  
Despite many people being excited about the new consoles, very few have been able to purchase one. Both the Xbox Series X and PlayStation 5 have sold out within seconds when released online, and gamers waited in long in-person lines to attempt to buy one at a store.  
"The console market is in a severe state of console shortage," said Yoyo Meng ('23), president of the Gaming Club. "None of my friends [are] able to get either an Xbox or a PlayStation." 
The Xbox Series X has 12 teraflops of processing power, which is twice as many as the Xbox One X. The increased teraflops mean that the new console can support higher frame rates, better resolution, and ray tracing.  
The new console can support up to 120 frames per second, as long as you are using a game that has been optimized for the new console. If a game has the "X|S" icon, then it has either been developed or redesigned to be optimized for the Xbox series X. Optimized games can run at the highest frame rate possible, support ray tracing, and have faster loading times.  
Ray tracing allows a game to mimic the way that lighting works in the real world by creating shadows and reflections. Older games use more one-dimensional and static lighting, which makes the games less realistic. Ray tracing requires a strong graphics processing unit, so not all consoles are capable of it. The Xbox Series X's 12 teraflops give it ray tracing ability.  
Another new feature of the Xbox Series X console is Smart Delivery. After you purchase a game, Smart Delivery will ensure that you get the best version available. It also allows games to be moved across consoles. For example, if you buy Halo Infinite for your Xbox One and then decide to upgrade to an Xbox Series X, you will be able to transfer your purchase to your new console. Not all games will support Smart Delivery, so be sure to check before purchasing.  
The Xbox Series X handset controllers will also be more responsive than previous models, allowing for faster interaction between the console and the controller. The size of the controllers has also been changed slightly in order to accommodate different–sized hands. To do this, the creators modified the grips and rounded the bumpers to make it easier to reach the controls. New controllers also have a "share" button, which allows users to capture a screenshot or screen recording without using an on-screen menu.  
The Xbox Series X was released at almost the same time as the new PlayStation 5, and many gamers have been comparing them to find out which is better for gaming. The Xbox Series X has more processing power than the PS5, but only by a slight margin. The new Xbox console also has more internal storage than the PS5, with 1TB compared to 825GB, respectively. The PS5 does move through data faster, at 5.5GB per second in comparison to the Xbox, which moves at 2.4GB per second. Most of these differences are slight, and ultimately may not make a large difference when playing games.  
"I'd buy an Xbox, but they don't do well in their game design," Blake De Armas ('24) said. "Their console design is really good, but you tend to just get it and buy games that aren't from Microsoft. Their consoles are more compact than the PS5 and a lot easier to manage." 
Once there are more consoles available, the new Xbox Series X is sure to be a hit with many gamers. With more realistic graphics, faster computing, and better wireless tech, the new console will improve player's overall gaming experience.  
About the Writer
Paige Woodard, Editor of Culture & Lifestyle
Paige Woodard ('21), a Claremont native, takes on the exciting role of Editor of Culture and Lifestyle as a first-year journalist. Paige's own lifestyle...