John Scalzi, best-selling writer and Webb alum, shares his work with Webb.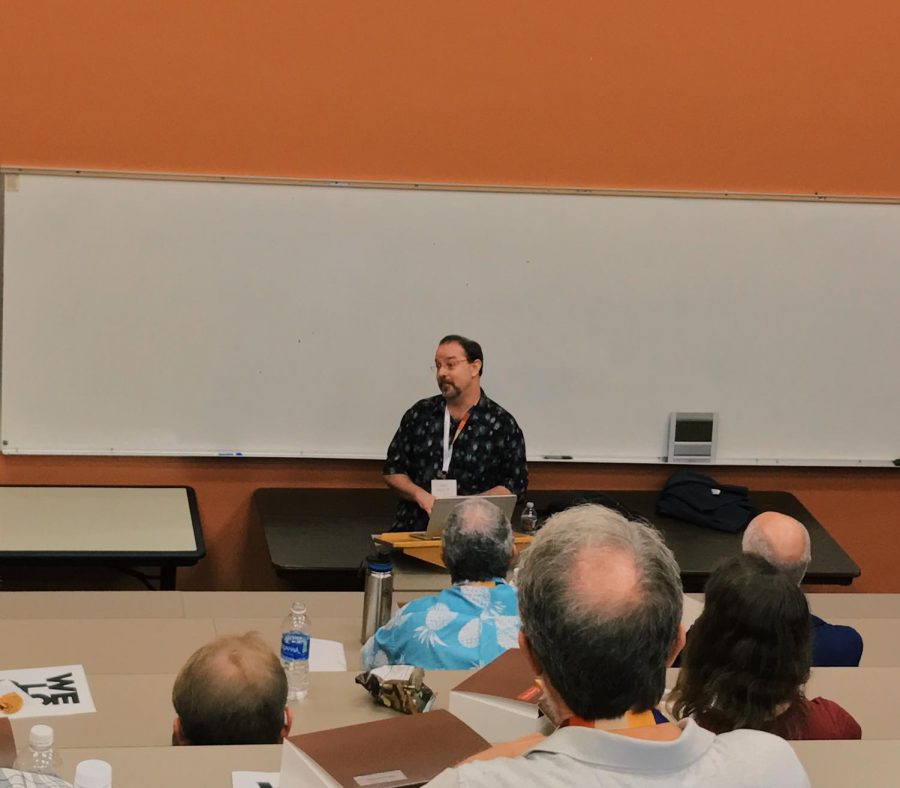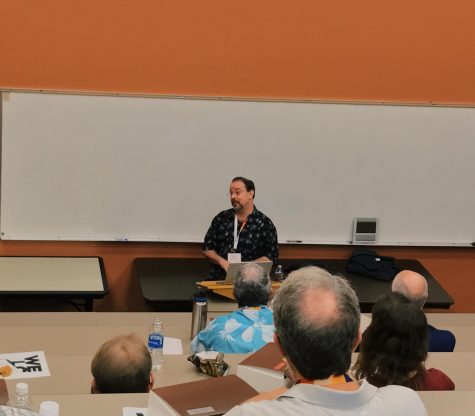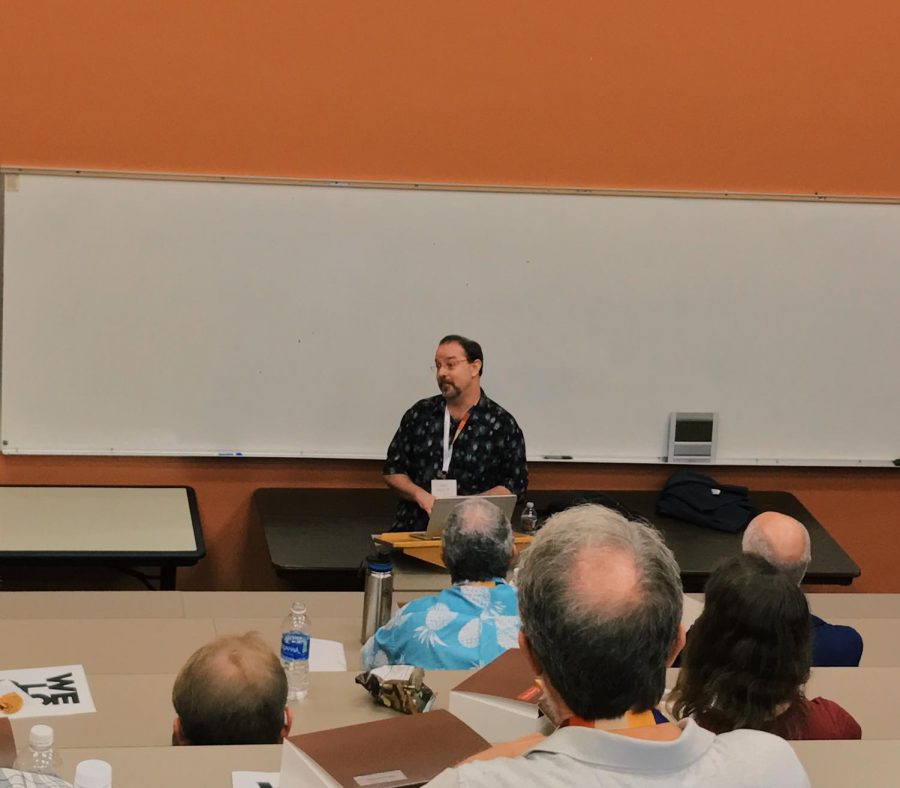 On Friday, October 20, John Scalzi ('87) made an appearance at Alumni Weekend 2017 for his 30-year class reunion. At Webb, he exhibited his passion for writing as a head editor for The Blue and Gold, the student newspaper that became the Webb Canyon Chronicle. He continued his education at the University of Chicago. Since then, he has developed into a New York Times bestseller and a recipient of the Hugo, the Locus, the Audie, the Seiun, and the Kurd Lasswitz awards for his novels.
   During Alumni Weekend, Scalzi read chapters of his science fiction novels and other excerpts of his writings in the Ahmanson Lecture Hall. He gave an inside scoop into the first chapter of his upcoming novel, Head On, expected to be released in April 2018. Many of his sci-fi writings are filled with ideas about ways technology will affect humankind in the future.
    Following the short readings, Scalzi opened the lecture up to a Q&A, former classmates and Webbies asked him questions about his writing career and perspectives on topics such as technology and jobs in the future.
    He explained that he currently holds a ten year contract to provide thirteen published books, and he has completed two of those novels. He serves as an "ambassador to science fiction" by writing easy to digest novels, while they are still interrogatable. Along with his novels, Scalzi has pieces that he described as his "weird stuff" that are published as a "curve ball" from the common rhythm of his work. He has his own personal blog, "Whatever," where he posts opinions, experiences, and even his senior year chapel talk.
    John Scalzi is one of the many successful alumni that attended the 2017 Webb Alumni Weekend. He is living proof that Webb students have the ability to become published authors and novelists with critically acclaimed writings if they positively pursue their passion for writing.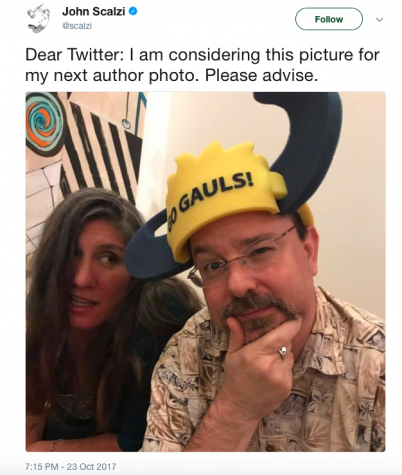 About the Contributor
Janitza Luna, Editor-in-Chief
Standing at 5'0"ft tall, Janitza Luna ('20) embodies the persona of small and mighty. Born into the Aries astrological sign, her fiery determination...