Girls cross country continues to the postseason after winning league
On October 26, the girls cross country team toed the line in the hopes of winning their third consecutive San Joaquin League championship title. This year's team consists of Anissa Medina ('18), Sarah Hebb ('18), Anya Vincent ('18), Grace Kirkland ('18), Riya Mehta ('18), Anjali Reddy ('18), Skyler Rivera ('18), Madison Steinorth ('18), Anne Lofgren ('19), Hannah Botnick ('19), Aspen Helgeson '(20), Amelie Cook ('20), Elizabeth Chen ('21), Lily Miller ('21), Faith Ferry ('21), Alicia Jaqua ('21), Carol Kang ('21) and Caroline Metyas ('20). Mile Square Regional Park in Fountain Valley was brimming with cheering parents, excited coaches, and nervous teammates as the clerk of the course blew the horn, signaling a new phase of an already successful season for Webb cross country.
  In 2015, the girls' team won their first league championship after a twenty-four year drought. Led by coaches Geoffrey Owers, Leah Rogstad, and Michelle Gerken, the team conquered countless Mongos, the infamous perpendicular hill behind the track, and ran through Marshall Canyon early Saturday mornings in order to defend their title this year.
     The day of the championship race, the team had already won each of the league meets prior, but were still prepared to run their best race yet. After an inspiring speech from Coach Owers and their traditional pre-race cheer, the girls ran the entirely concrete course winding past lakes and under bridges. The seniors felt especially emotional since they had witnessed the team's transition from a mere afternoon activity to a victorious sisterhood just four years ago.
   Sarah Hebb ('18), team captain and veteran runner, attributes the team's success to the communal ambition and camaraderie. Hebb said, "I have been running for so long and this is the first time, especially this year, that I feel I am running for more than myself. I wasn't out there to win a title, I was there for my team."
  In fact, Hebb set a personal record that day, but she could not have done it without the endless encouragement from her teammates and coaches. She went on to say, "Two years ago we went to CIF Prelims, last year Finals, now this year we're projected to go to State. The momentum keeps rolling thanks to Coach Owers and the attitudes of the girls on the team."
  Now that the team is officially the best in the league again, the girls are set to run early morning on Saturday, November 11, the same day as Webb homecoming, in Riverside. Majority of the runners have completed the dusty course before, and the Webb community is excited to see how far the girls cross country team can go in the off-season.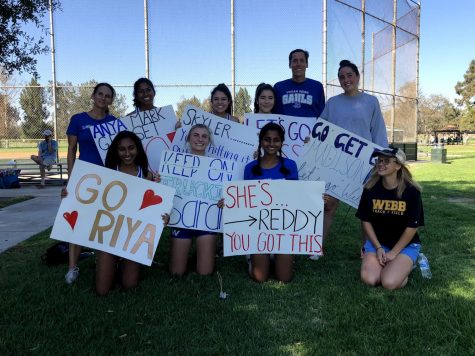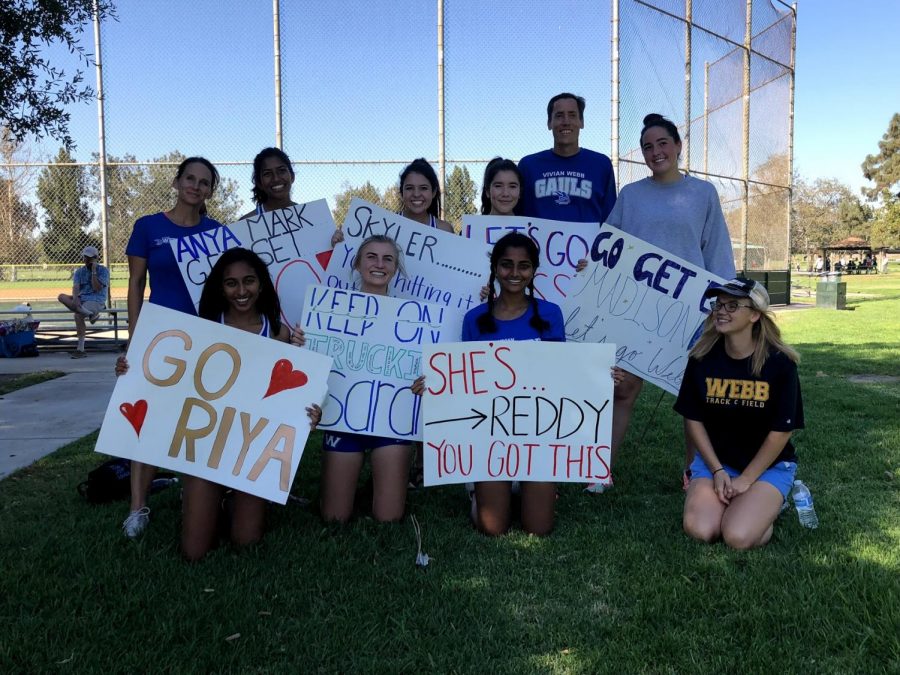 About the Contributor
Anissa Medina, Assistant Editor-in-Chief & Editor of Culture and Lifestyle
Anissa Medina ('18) is the Assistant Editor-in-Chief and Editor of Culture & Lifestyle of the Webb Canyon Chronicle and has been on the team for...