As autumn leaves start to fall and students start to get into the groove of Webb, the campus celebrates Hispanic Heritage Month.  
The beloved Hispanic Culture Celebration Day planned by students and parents from Latinos Unidos, the Latinx affinity group at Webb, from fall 2022 left the community excited for what is the come next year. "It felt like I was at a big family event," Ava Darby ('25) said. "It was definitely one of the best events from last year, and I think a lot of people feel the same way." As October comes to an end, we would like to showcase what the Webb Community has been doing these past four weeks to celebrate the culture, contributions, and traditions of Latin and Hispanic people.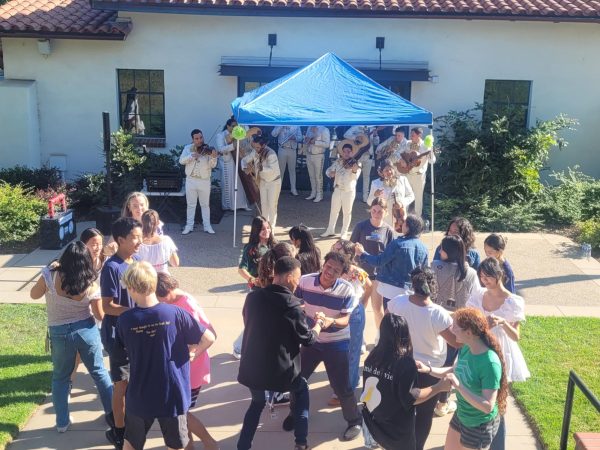 Mariachi Arcoiris
Mariachi Arcoiris de Los Angeles or the Rainbow Mariachi of Los Angeles is the first and only all-queer Mariachi in the world. They are based in Los Angeles and have performed across the world, honoring Latinx culture and creating a safer space for queer Latinx communities. Do not miss their upcoming album "Asi Soy!"  
Last year, they left a huge impact on Webb, as they encouraged Latinx and non-Latinx students to share their culture and bring traditions seen at home to our school. Exactly a year later, Mariachi Arcoiris came back on September 23. The return of the Mariachi and the variety of food from different cultures brought the students together again.   
"Since we contracted Arcoiris Mariachis last year, I already had Carlos [their director] in my contacts," said Gretel Barsotti, Assistant Director of Equity. "He responded immediately and remembered us from the year before. He gave us priority for the day. I invited them to stay for dinner, but they had to rush off for a performance in Inglewood! Arcoiris are super professional, and just amazing performers." 
At such a hectic place like Webb, it is common for students to feel homesick and miss aspects of their cultures. Through Mariachi Arcoiris, many students felt like they were celebrating a part of their culture away from home. 
"I really enjoyed seeing people just like me join together to celebrate one of the most important parts of my identity," Jayden Aleman ('26) said. "Through this celebration, I feel like we were able to shed light on the powerful culture, history, and achievements of Hispanic/Latin American people."  
Not only does this event continue to bring the Latinx community at Webb together, but it also allows for other students to absorb the traditions of other heritages. Webb's multicultural background creates space for many events like Mariachi Arcoiris.  
"Since we did this event last year, and I had the help of Mr. Huerta, Ms. Lopez, Mrs. Bartholomew, and Mrs. Gutierrez, this year was a breeze to plan,"Mrs. Barsotti said. "I love giving students a choice, so I was happy to get feedback on decorations, pinatas, and the movie to show afterwards. A bunch of Latinos Unidos students showed up hours early to help decorate and prep, and many of their parents helped." 
As an anticipated event, Mariachi Arcoiris performance has made its mark as one of the most impactful at Webb.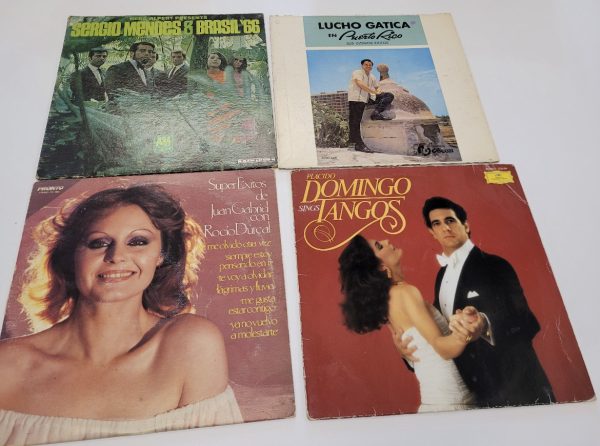 Music in the Library  
On Fridays, Neria Spence ('24) can be found in Fawcett Library spinning records from Jockstrap to The Talking Heads. For Hispanic Heritage Month, Jackie Shugert ('24), a member of Latinos Unidos, organized with Neria to play Spanish music. This collaboration aimed to highlight different cultural music to the community and for students who identify as Latinx to feel represented in an open area.  
Music has been a huge part of celebrating this month, as seen with the turnout of the Mariachi band. All of the records that were played in Fawcett Library belonged to Ms. Barsotti, many of these records being old Hispanic classics. "I really wanted to bring Hispanic music at Webb in a more public forum. When I thought about how to highlight different Hispanic cultures, I thought of music, "Jackie said.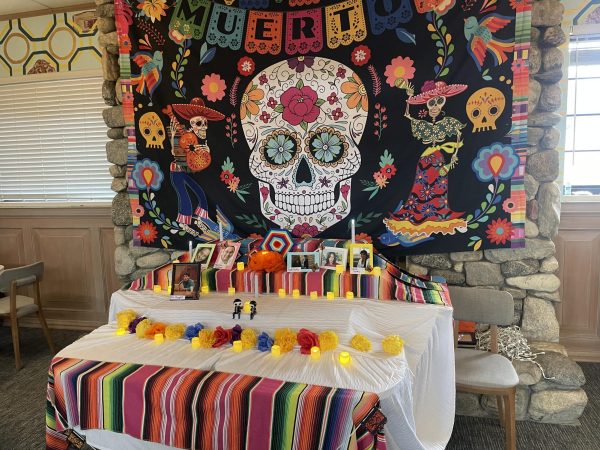 Displays in the library 
Every month, Fawcett Library puts on displays such as a showcase of groups of people or media to celebrate the different cultural months. This year, to celebrate the Hispanic and Latin culture, Fawcett Library hosts an important part of Latin American culture.  
"An ofrenda is an altar to celebrate and honor the lives of loved ones who have passed away," Pricilla Centeno ('24) said. "Ofrenda is a Spanish word for alter. It is an indigenous part of Latinx culture that has been maintained in Latin America." 
As a part of her family's traditions, Pricilla set up the altar in coordination with Melissa Mani, Assistant Librarian. With the ofrenda placed in the back of the fireplace, Webb students are encouraged to place photos and offering for their loved ones who have passed.  
"I wanted to set one up in the Webb Library because I feel it's our responsibility as living people to share the stories of those who have passed on," Pricilla said.
The first Mariachi Arcoiris event in 2022 was the catalyst for many culture-centered events, encouraging affinity groups like the Asian Affinity to hold the 2023 Asian Affinity Fashion Show. Thanks to the Diversity, Equity and Inclusion (DEI) department, Webb has created events for people to share each other's cultures and absorb themselves in the multicultural space that is Webb. Parents, students, staff, and faculty alike have shown that monthly cultural celebrations have great impacts on the entire community. Not only are these events for the Hispanic or Latin individuals at Webb, but they are for the entire Webb community.