Boarders sleep, eat, and essentially live their entire lives in the dorms. Some perks include waking up for class at 8:25 a.m., taking naps during lunch, and always being around your best friends. You might have to fight off flooding into your hallway, or freezing cold temperatures as you run straight from the shower to your room, and you will have to kill a menacing spider or two. But every dorm has some individuality that makes it unique and special. No room is truly like another. Here is your guide to choosing between Webb's infamous home away from home options. 
Alamo: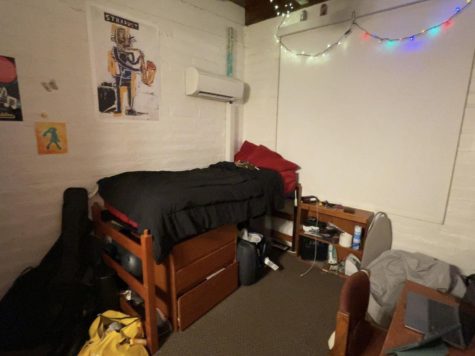 Aesthetics: Alamo has a beautiful design of red paint coating residents' doorways, with a lovely view into the dorm through the front entrance that sits at Crossroads. The dorm is formed with two sides for student rooms, and a huge lawn in the center of the dorm. Four faculty homes surround the dorm, as well as lots of greenery. This boy's dorm is the one most exposed to campus, with windows facing the Health Center, and the archway being in such a prominent place on campus. 
"There are secret tunnels underneath Alamo for construction, I think." said Jordan McCray ('24). "I think a lot of people wouldn't know that about Alamo."  
Cleanliness: Although Alamo is a lovely dorm to look at, the Grotto, their dorm lounge, is relatively messy most of the time. According to Nika Haleftiras, Alamo Dorm Head, there was a pair of underwear flying around, and food hidden in questionable places. 
"One of my favorite moments is when one of the ODs last year was sitting on the couch, and feeling around, and they pulled out a whole bag of chicken bones from the middle of the couch," Ms. Haleftiras said. 
Dorm relationships: The dorm has a special close community that feels very family-like. You will hear residents screaming together throughout the day, and constantly running around the lawn.  
"I love the way we sing Happy Birthday," Ms. Haleftiras said. "It's a lot of screaming. It's not any singing at all, but various tunes and paces, and it's the words of Happy Birthday. A bunch of people screaming and having a fun time makes it very special."  
Quality of dorm meetings: The dorm meetings are short and sweet, with amazing food. If there is food in the dorm, you will have to run because it disappears within seconds. 
Appleby: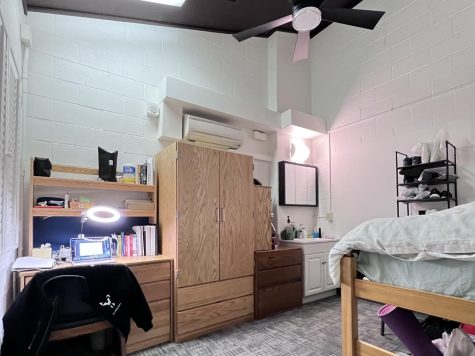 Aesthetics: As the future of dorms, the newly renovated Appleby is sure to impress. The huge common room never fails to create an amazing communal space. Appleby has what most dorms don't, an inside and an outside option. Before Appleby was renovated, it was a dorm filled with doubles, but you get the luxury of having your own personal space. 
"The inside-outside is a pro, but I also think there is a challenge there, especially since the outside has been really cold, so you might have heard some people talking about that," said Michael Szanyi, VWS Head of Dorms and Appleby Dorm Head. As Head of Dorms, Mr. Szanyi also manages dorm data files, 7-10s, liaising with WSC Head of Dorms, and planning big events altogether. 
Cleanliness: "The kitchen is disgusting, people are dumping a lot of food in there." said Wendy Chang ('23), Appleby dorm resident. "Because we have a vending machine, Jameson people are always coming in." 
Dorm relationships: It is the biggest VWS dorm on campus, yet the whole dorm is still able to bond occasionally when they hang out in the common room. 
"For Chinese New Year, we did dumpling making, so having people come into my place and cook was super awesome," Mr. Szanyi said. "I really enjoyed that."  
Quality of dorm meetings: "Appleby has the most people, so having that many people can be a challenge to bring everyone together, but I think we do a good job of doing that, and we have the lounge space to do that," Mr. Szanyi said. "Everyone knows who everyone is in the dorm, but there are just so many people." 
Holt: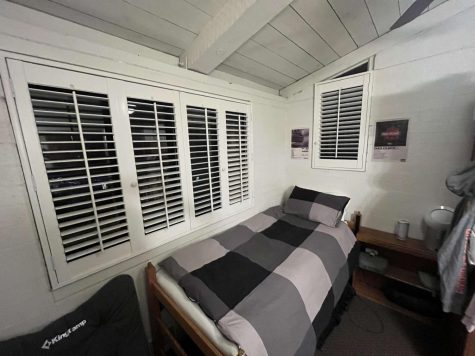 Aesthetics: The cozy hallway filled with rooms leads into a grass field as if it were a backyard. The dorm appears simple, but next to the bathroom you will find a painting of a diner, teleporting you into a movie scene before going to wash up. Holt does not just stay in the hallway; however, four dorms are separated from the main part of the dorm. These four dorms are off near the grass field courtyard, the best ones if you like having personal space. On top of this, you get your own hidden gem of a storage room with a microwave, unlike the other dorms that have to share the Ruddick Room. 
"We have a storage room, with a microwave, trash, and everything, that is only for Holt, the other dorms don't have that," Ian Chang ('23) said. 
Cleanliness: Holt stays neat except for the bathrooms, where you might find an ant hill or two. Otherwise, you will rarely see anything but plain, simple walls when peeking into the dorm, and maybe the occasional sports uniform bag.  
"The worst part of the dorm is the bathrooms, there are ants," Ian said. "It's pretty clean compared to Kirkhill, Macleod, and Reynolds." 
Dorm relationships: This dorm is filled with the most enthusiastic group of people; you will find them singing and dancing in the hallway on a random night. The Holt community stays attached at the hip, no matter where in the dorm they are, as shown by their incredible Webb Idol participation. 
"It's great to see students in an environment that is different than the classroom or the field if you're coaching, because it's kind of where they get to be themselves the most," said Malick Mbengue, Holt and Kirkhill Dorm Head. "It's kind of their home away from home. You get to see their personalities and get to interact with them in a different way." 
Quality of dorm meetings: The dorm meetings are very hype because of the tight community in Holt. They have their dorm meetings with Kirkhill, as Mr. Mbengue oversees both dorms.  
Jameson: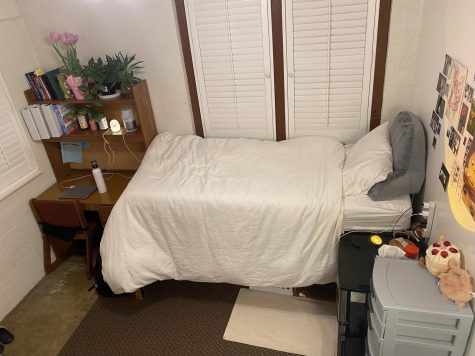 Aesthetics: There is a beautiful patio overlooking the swimming pool and Jameson beach, but rain does flood almost every hallway and can create obstacles when attempting to run to the bathroom or to class. There is also barely any common space when the cold weather strikes.  
"Whenever I see Jameson on the balcony, it makes me feel like I'm on vacation," Angela Du ('24) said. "Boarders see mostly structured dorm appearances, so having Jameson look like a little shack makes it less scary of an experience."  
Cleanliness: The dorm is relatively wooden and cozy, although spiders and bears may run rampant throughout the corridors. Without looking into the laundry room that is consistently cluttered with trash and wet clothing, it is quite clean to an outsider.  
Dorm relationships: Residents are relatively close together, and you will see students running from either end of the dorm to hang out with their friends. Distance cannot separate these friends, as many live in each other's rooms more often than their own.  
"For Jameson in particular, one of our challenges is not having an indoor common space, so Jameson is so lucky we are a VWS dorm where everyone gets an individual room," said Briar Rose Tirpak, Dorm Head of Jameson. "But without a common space there is a not a space for kids to hangout in groups together, especially when it has been cold and rainy like it has been this year" 
Quality of dorm meetings: Kimchi and rice are abundant at every dorm meeting, filling the stomachs of students as they listen to reminders. Students will sit together at the end of lower Jameson, crowding on the patio chairs and couches.  
Considering that the dorm used to be a guy dorm, it has some cool history. "Mr. Hoe lived in Jameson when he was a student here," Ms. Tirpak said. 
Jones: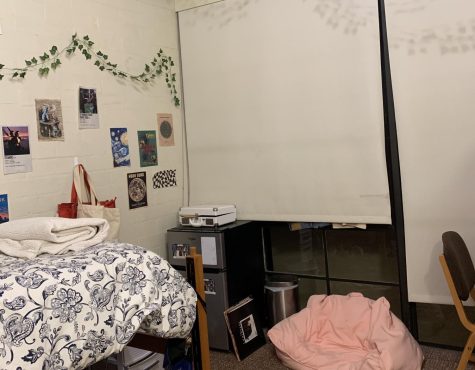 Aesthetics: The dorm has a lot of artistic people living there, so there is a lot of art all around the building. The building itself looks like something right out of a Pinterest board with a spiral staircase and floor to ceiling windows. Outside the building, you will find a mini flower garden, an art filled wall, and a hammock. If you are looking for privacy, the dorms have the perfect fit with bunk beds; once you step into your bed, it is as though you are in your own room; however, quiet aspects in this dorm can be lacking at times. 
"The freshman who lives below me is really loud; it's soundproof side to side but up and down it is not," Frannie said. 
Cleanliness: Even though the dorm has amazing aesthetics, some of the cleanliness dynamics are lacking. When you go shower, beware of the maggots and flies roaming in there, an issue from last year. Otherwise, we would say the slight clutter makes it feel more like home.  
Dorm relationships: Residents in this dorm are more reserved unless you have your own friend group living near your room. There is a broad range of freshman, sophomores, juniors, and seniors living here, so the grade range is well split. 
"Unless you live in Jones, you may not know that familiarity with a household on campus," said Dr. Ardina Greco, Jones Dorm Head. "Some students in Jones also know that I'm very available and they'll text me to ask for access to my yard, and they'll play on the trampoline." 
Quality of dorm meetings: The dorm meetings are long but impactful, they gave tips on how to keep the dorm as clean as possible. Even though the meetings are long, the energy from residents is never lacking due to the amazing food Dr. Dzula makes weekly.  
"We have Jones traditions of Thursday night, rice and kimchi." Dr. Greco said. "We open our door, kids come in and out of our house, and they make themselves at home in our kitchen." 
Kirkhill: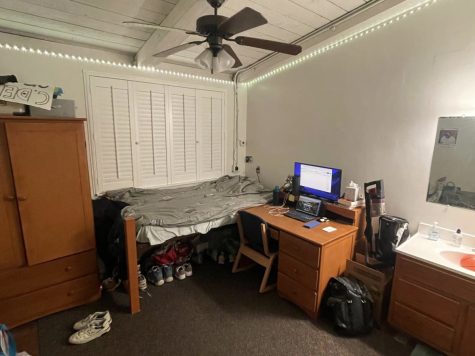 Aesthetics: Kirkhill is almost a replica of Holt, with long hallways and big doors. But it is more tucked away from Gym Hill, and towards the middle of the Upper Dorms. Occasionally, you might be greeted by bears ready to kick down your door in the hallways of Kirkhill. Maybe keep a bat handy.  
"I was sleeping because I was sick, and left my door cracked open; I heard my door slam into my sink." said Ian Chang ('23), former Kirkhill resident. "I woke up and saw a baby bear standing on two legs, and I started screaming so it ran away." 
Cleanliness: Kirkhill is generally clean, even the bathrooms. The hallways have a few growing plants as sunlight pokes through a small window on the ceiling. There are scattered doors adorned with Chinese New Year decorations, and a few bags lying outside of rooms. 
"Everyone is respectful, clean, and the bathrooms are the best in Kirkhill," Clarence Deng ('23) said. 
Dorm relationships: The dorm has a very quiet community, unlike Holt and Macleod. Peace and quiet surrounds this dorm, especially when there aren't bears there. 
"It's not necessarily a grade level specific dorm," said Malick Mbengue, Holt & Kirkhill Dorm Head. "So, you have a bunch of freshmen interacting with seniors. So, it's a nice mentorship environment."  
"Sometimes it is too quiet," Clarence said. "I want some chaos and excitement." 
Quality of dorm meetings: Kirkhill has their dorm meetings combined with Holt, which means they have a much bigger meeting. The entire Upper Dorms will come together for a whole meeting occasionally. 
Macleod: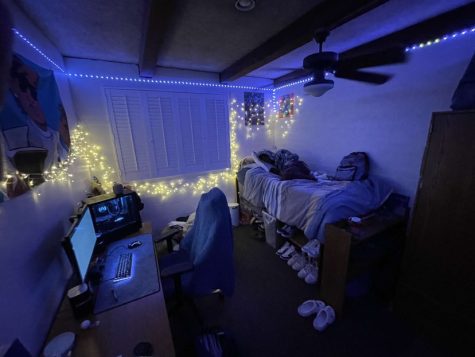 Aesthetics: Outlooking the upper dorms shared patio is the two-story brick wall dorm, known for having a room with a balcony. This is the dorm for is filled with community, considering it is located at the heart of the upper dorms. Not to mention the rooms are huge, perfect for if you have a lot of stuff or are claustrophobic. However, if you live in this dorm, you better hope it stays winter temperatures the whole school year.  
"The air conditioning does not work," Teddy Meng ('23) said.  
Cleanliness: In Upper Macleod, it's pretty clean, each bathroom has two showers. There are two bathrooms for 12 rooms. However, one of the students in the dorm tried to do a pull up on the shower curtain bar and broke it so there was only one shower for three weeks. In Lower Macleod, you get the pleasure of sharing your bathrooms with Reynolds, which is sure to make for a messier time.   
"We have about 75 students, so when 75 students are together, there is going to be clutter, food bags, and stuff like that," said Will Allan, Macleod and Reynolds Dorm Head. "So mainly keeping the Ruddick room and hallways clean is the hardest part for me." 
Dorm relationships: Even with the upper dorms having 75 people, Macleod itself is a super small dorm so it has a close community. If you get put in Lower Macleod you will find yourself surrounded by freshman, it is in the shape of two hallways, one just goes through, and the other ends at room across from the ODs. The whole dorm is very close together.  
Quality of dorm meetings: The dorm meetings are quick, concise, and easy to understand.  
"Sometimes we have snacks at 10 p.m. where we barbecue, which is really fun, because it is cooler at night, the barbecue is warm, students really put down their guard and are casual; it is a fun time to bond," Mr. Allan said. 
North Hutch: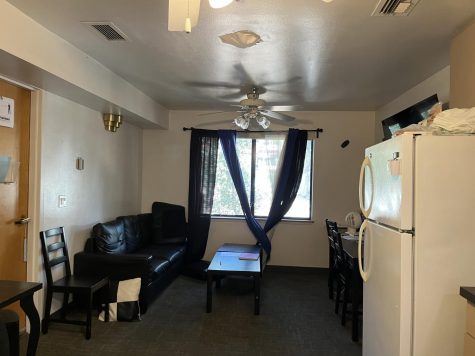 Aesthetics: The dorm that used to be a VWS doubles dorm is now transformed into the first WSC doubles dorm. It is the biggest WSC dorm on campus and the only one located on lower campus. The halls have bright lights which are on constantly, something that can be annoying at night-time. The dorm lounge is one of the smaller ones, with only two chairs and part of a couch. They have the privilege of an indoor shower, something the WSC rarely experiences. 
Cleanliness: North Hutch is pretty much clean from wall to wall, with their daily chores. But on weekends, the dorm loses some of its cleanliness and starts to smell. 
"We do dorm chores every night, which has been working well," said Esteban Vazquez, North Hutch Dorm Head.  
Dorm relationships: There is a decent community, the lounge is a great place for bonding, making for a close community. The prefects appreciate the shorter hallways where they can interact with each student much easier.  
"I get to talk to a lot of people all at once," Joseph Yates ('24) said. 
"I feel our common area has been becoming more and more crowded, I am all for it, whether it is for a video game tournament or guys watching Netflix, I feel like it is very nice open-door policy," Mr. Vazquez said. 
Quality of dorm meetings: The meetings are one of the lacking aspects but when they do happen you are sure to be given important information and have a meaningful time. 
Reynolds: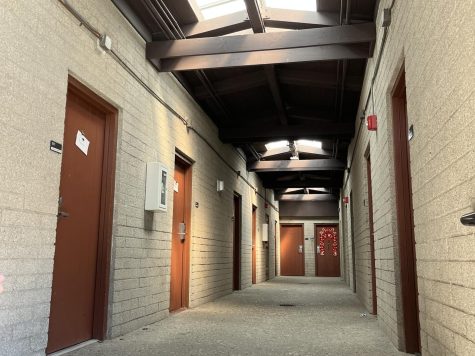 Aesthetics: Hidden away in the back of the upper dorms you will find the alley way of Reynolds, surrounded by doors. There is no bathroom in the dorm itself, so you had better hope you have a strong bladder or be able to walk in the dark at night to get to one. All the doors look the same, it is the inside of the rooms that change, when students move in and decorate. Depending on the students, the aesthetics can make or break the dorm for them. If you enjoy seclusion, this is the perfect dorm for you. If you look closely as you walk down the hall, you will find a secret exit leading to a private basketball court that not many know about. 
"It is pretty isolated from everything else and far from everything," Conrad said. 
"[They have access to] the vending machines, the gold mine for the Upper Dorms," said Will Allan, Macleod and Reynolds Dorm Head. "Even students from Alamo and day students come up and get stuff from there." 
Cleanliness: There are no bathrooms to judge, considering you have to walk all the way to Lower Macleod, the only thing to look at is the hallway of a dorm itself, which is practically spotless. So, if you are into no mess and a basic vibe it is the perfect fit. 
Dorm relationships: This dorm lacks a good relationship dynamic, because of how secluded and small the dorm is.  
"There is not a lot of community, compared to Alamo and other dorms," Conrad said. 
Quality of dorm meetings: "I am pretty casual about it, I don't try to lecture them or anything, just get the information across," Conrad said. 
South Hutch: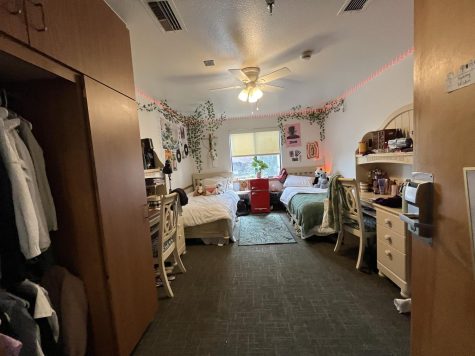 Aesthetics: Some people say South Hutch feels like their grandma's house considering most of the furniture has not been updated for many years. The dorm is pretty bland unless you walk into a student's freshly decorated dorm, however there are two common rooms with the best couches. 
"We have two lounges, an upper one and a lower one, it's a really warm space," said Nobel Zhou ('24), a South Hutch resident. 
Cleanliness: The South Hutch dorm has a lot of perks, such as a nice vending machine, clean hallways, and two comfortable and spacious common rooms. Although there are some problems in the dorm, such as a dead animal that was stuck in the chimney that made the upstairs common room smell, and the occasionally malfunctioning sinks, the bathrooms are generally clean. Some days upstairs, only one sink really works, leaving residents in distress. Sometimes, the common room can be left a mess by the residents so bad to the point that the students have been told by the prefects that they will not be allowed to enter the common room. 
Dorm relationships: Residents bond daily, the prefects help make the dorm a safe community by helping people come together. Every couple months, they put together bonding activities and have game night which you will not find at many dorms unless it is a holiday.  
"You develop such close relationships with students that you really want to be there for them at all times," said Maureen O'Brien, South Hutch Dorm Head. "I've just been trying to manage my own home life, personal life, and family life with also the excitement of student's lives." 
Quality of dorm meetings: The dorm meetings are quick and easy, sometimes coming with warm cookies. They always keep them short so residents can go back to their rooms and get all their work done. Dorm meetings are basically just large group bonding sessions in South Hutch because of the amazing dorm dynamics.