A galaxy far, far away comes to Webb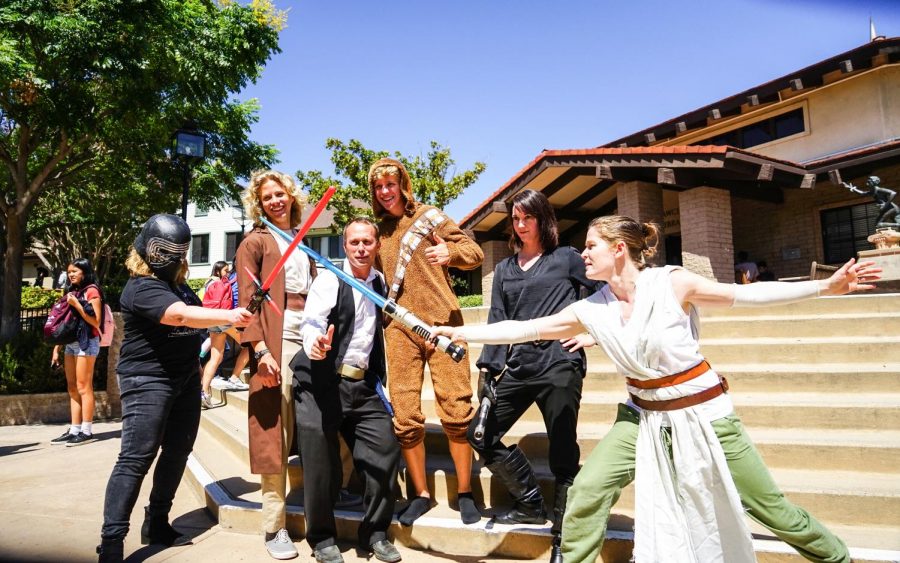 While students silently finished up homework in their dorms, Disney dropped the final trailer for Star Wars: The Rise of Skywalker. Many Webbies stopped what they were doing, opened YouTube and watched the trailer. 
Fans were met with stunning clips that would wrap up the Skywalker saga and the stories of their beloved characters. The trailer opens with Rey completing her training after Luke Skywalker's death and clips of the resistance taking their final stand against the first order. 
The scene changes to Rey and Kylo Ren marching toward each other with their lightsabers drawn, preparing for their final duel. Their lightsabers clash together, and the outcome of their battle will determine whether the galaxy will remain in fear or freedom. 
As the main characters say their final goodbyes, a new version of the Star Wars theme plays almost like a farewell lullaby. The music is slow and matches the rhythm of the action in each clip; it slowly increases its pace until Luke Skywalker and Princess Leia say "May the force be with you, always."
The film is also bringing back Lando Calrissian, played by Billy Dee Williams, who has not been seen since Star Wars: The Return of the Jedi. He is joining his other fellow comrades from the original trilogy: Princess Leia, Chewbacca, and CP3O. 
Fans are theorizing a possible plot twist as Emperor Palpatine is supposed to play a major role in the movie. He was revealed in the previous Star Wars trailer and conversations about him have not stopped.
Jeffrey Zhong ('20), vice president of the Star Wars club, said, "I believe Palpatine is going to be a clone and he's going to use the power he's been gathering to come back to life. Kylo Ren and Rey will probably work together to stop him."
The Star Wars club is also hosting an event the day before winter break to take Webb students to the premiere showing of Star Wars: The Rise of Skywalker. They recently sent a survey out to get an estimate of people that want to attend.
Star Wars: The Rise of Skywalker is in theaters on December 20th. May the force be with you!
About the Contributors
Christopher Haliburton, Co-Editor of Opinion
Christopher Haliburton ('20) is enthusiastic about his new position as Co-Editor of Opinion for the Webb Canyon Chronicle. This year, Christopher decided...
Stephen Li, Chief Editor of Media
Stephen Li ('21) is the Chief Editor of Media this year for the Webb Canyon Chronicle. He only started photography recreationally four years ago, but...