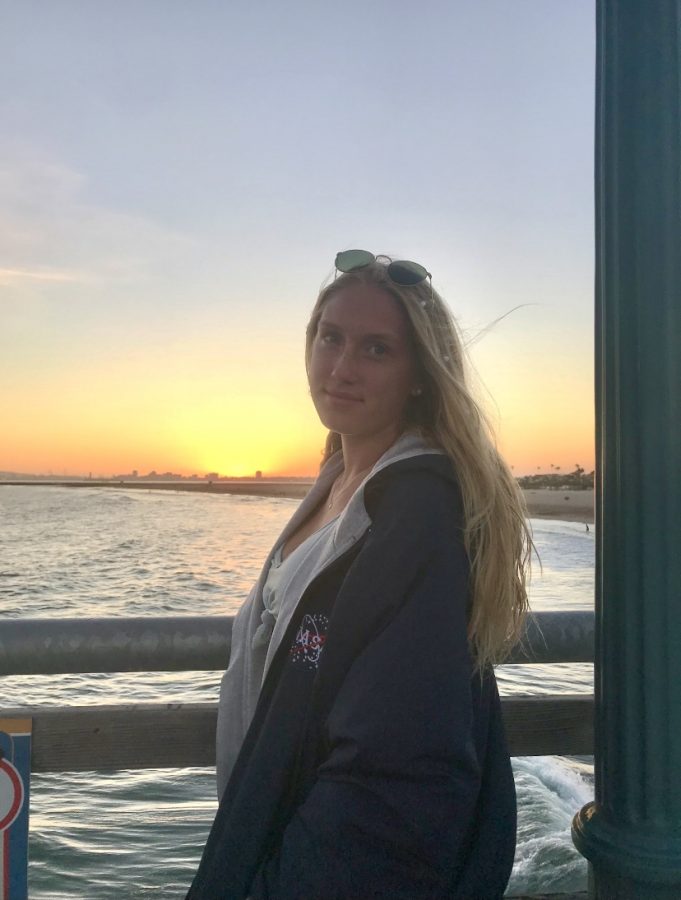 Abbey Cook ('23) shares many traits with a 
butterfly
:
she is s
ocial, friendly, and optimistic. If you can catch Abbey anywhere, she
is most likely 
hanging out 
with her friends or at the soccer field 
playing for
 Arsenal,
 a highly competitive team
. An athlete since she was five years old, Abbey plays club soccer at a national level and aspires
to play at a division one college in the future. 
She
 sets the bar for herself very high
, and this mindset will be useful when writing for the WCC
;
she can improve her writing skills and become a better writer. 
Although Abbey is already a positive 
contributor
 on her high caliber soccer team, she also 
hopes to be a productive member of the WCC and produce quality work that everyone c
an enjoy.
Abbey Cook, Staff Writer
Dec 18, 2020

Sarah Fuller breaks boundaries as Vanderbilt female football athlete

(Story)

Nov 23, 2020

Webbies share their thoughts on the shortened Thanksgiving break

(Story)

Nov 04, 2020

Dodgers triumph in the 2020 world series

(Story)

Oct 06, 2020

Art classes shift onto screens

(Story)

Sep 18, 2020

Gauls prepare for start of athletic season at home amidst lockdown

(Story)