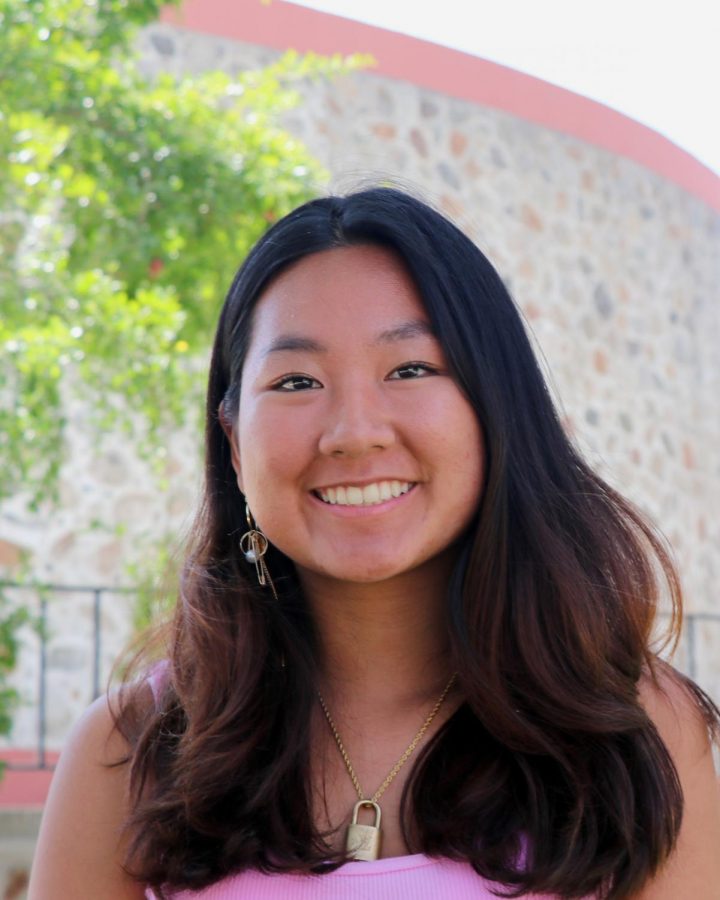 Kara S
un ('20) is an all-out foodie. Like any typical SoCal girl, her favorite food is In-N-Out. Deciding to explore her passion of discovering new food, she traveled beyond California and enjoyed tacos in Mexico and oyakodon in Japan in summer 2019. A characteristic that defines Kara is her dual-personality—she describes herself as both an introvert and an extrovert, just like a cat that is secretly a wannabe dog. As a dorm prefect, Kara enjoys socializing and helping people, but she also values her alone time in which she usually watches Netflix or listens to Billie Eilish.
Human behavior intrigues Kara and she wishes to pursue this passion in college, so it is no surprise that Kara's favorite course at Webb is Literature and Psychology.
Kara is also nostalgic: she loves the old
Spider-Man
because it brings up childhood memories, and she recommends you watch it too.
Kara Sun, Co-Editor of Media
May 13, 2020

Animal Crossing crosses Webb campus

(Story)

Apr 20, 2020

Webb announces optional AP testing

(Story)

Mar 27, 2020

Living in the age of COVID-19

(Story)

Mar 16, 2020

Candy Grams bring out opinions of Webbies

(Story/Media)

Feb 05, 2020

Webbies set New Year's Resolutions

(Story)

Jan 15, 2020

Rosetta Lee teaches the Webb community to initiate courageous conversations

(Story)

Dec 20, 2019

Webb students travel around the world over winter break

(Story)

Dec 15, 2019

Spotify Wrapped 2019 launches for all users

(Story)

Dec 12, 2019

What are the differences between the VWS dorms?

(Story/Media)

Dec 05, 2019

Freshmen run around campus collecting commodities

(Story/Media)

Nov 16, 2019

Size 13 Nikes receives huge backlash

(Story/Media)

Oct 03, 2019

Mid-Autumn Festival takes over Crossroads

(Story)

Oct 02, 2019

Nintendo Switch: the next Webb phenomenon?

(Story)

Sep 27, 2019

Webb cross country runners triumph in only home meet of the year

(Story/Media)

Sep 07, 2019

Bear sighting shakes up Webb campus

(Story)