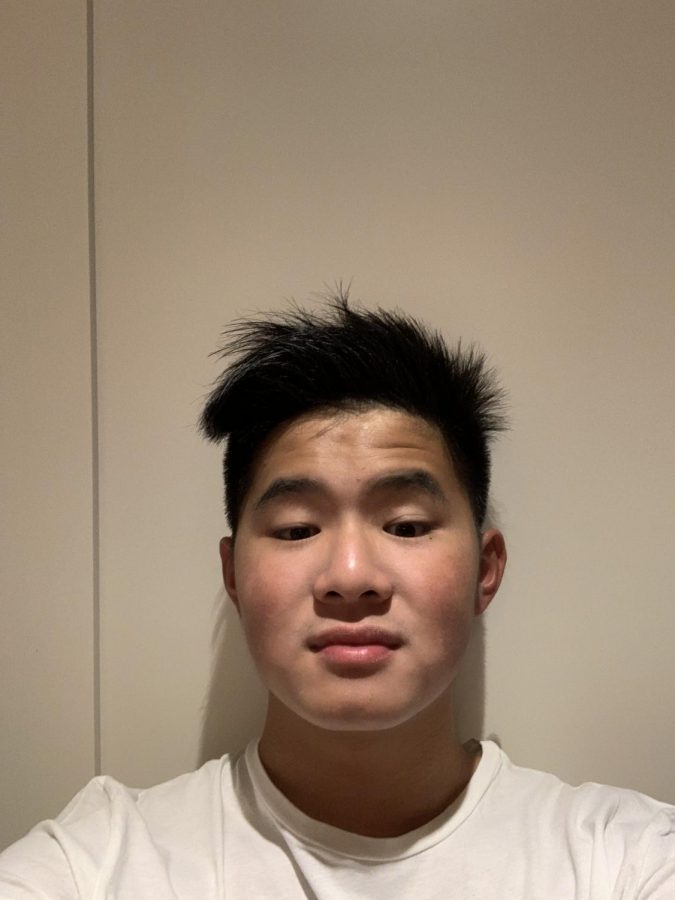 Matthew 
Gaw
 ('21),
hailing
 from
 Hong Kong, is currently the Webb Canyon Chronicle's 
Chief 
Sports Editor. 
With his growing passion for sports, Matthew
 enjoys watching the NBA, NFL, and the English Premier League. During his free time, he
 is also an avid lover for
 hiking, 
road-biking
, and wakeboarding. With the California Wildfires going on nearby, Matthew wants to be a
n advocate 
to spread awareness about
 climate change
. In addition to Matthew's love for the outdoors, Matthew looks forward to being the 
a
lamo 
d
orm 
p
refect,
 along with being a
n 
a
dmissions 
a
mbassador
.
Matthew plans to use these positions to be a role model to his peers
,
along with helping others feel comfortable at Webb.
Before he completes his senior year, he plans on putting up a memorable show in the Spring Musical, which he has been heavily involved in in the last few 
years. 
He also hopes to explore a wider variety of topics and venture outside of his comfort zone of writing sports
 for the Webb Canyon Chronicle.
Matthew Gaw, Chief Editor of Sports
Dec 15, 2020

How have Webbies been bonding with nature during quarantine?

(Story)

Nov 21, 2020

Jake Baiz Is A UC Davis Aggie

(Story)

Nov 13, 2020

Why Webb should give seniors a day off every month

(Media)

Nov 05, 2020

Webbies rejoice as the Los Angeles Lakers end their Championship Drought

(Story)

Oct 08, 2020

Webbies make bold predictions about this year's Super Bowl

(Story)

Sep 18, 2020

Gauls prepare for start of athletic season at home amidst lockdown

(Story)

Jan 31, 2020

A look into the newly regrouped WSC basketball team

(Story/Media)

Dec 18, 2019

Singers and musicians brighten December with Candlelight Concert

(Story/Media)

Dec 05, 2019

The side of the Hong Kong protests less often talked about

(Story/Media)

Nov 06, 2019

WSC water polo team CIF-bound after an intense overtime victory

(Story)

Nov 02, 2019

Do not take a 'pom' for 'granate' – Webb's fruitful campus

(Story/Media)

Nov 01, 2019

The Gauls march on to semifinals after a 3-0 clean sweep

(Story)

Oct 24, 2019

Webb athletes begin the year with fall season sports

(Story)

Oct 24, 2019

Webb triumphs in Thursday Night Lights football game

(Story)

Oct 23, 2019

Students personalize their home away from home

(Story)

Oct 18, 2019

VWS volleyball shines in the games less talked about during Theme Week

(Story/Media)

Oct 13, 2019

Gauls fall short to Vasquez in 28-19 upset

(Story)

Oct 02, 2019

Gauls water polo racks up second home win of the season

(Story)

Sep 16, 2019

Student government sparks sustainability on campus

(Story)

Feb 02, 2019

Ski and Snowboard Club organizes weekend trip

(Story)