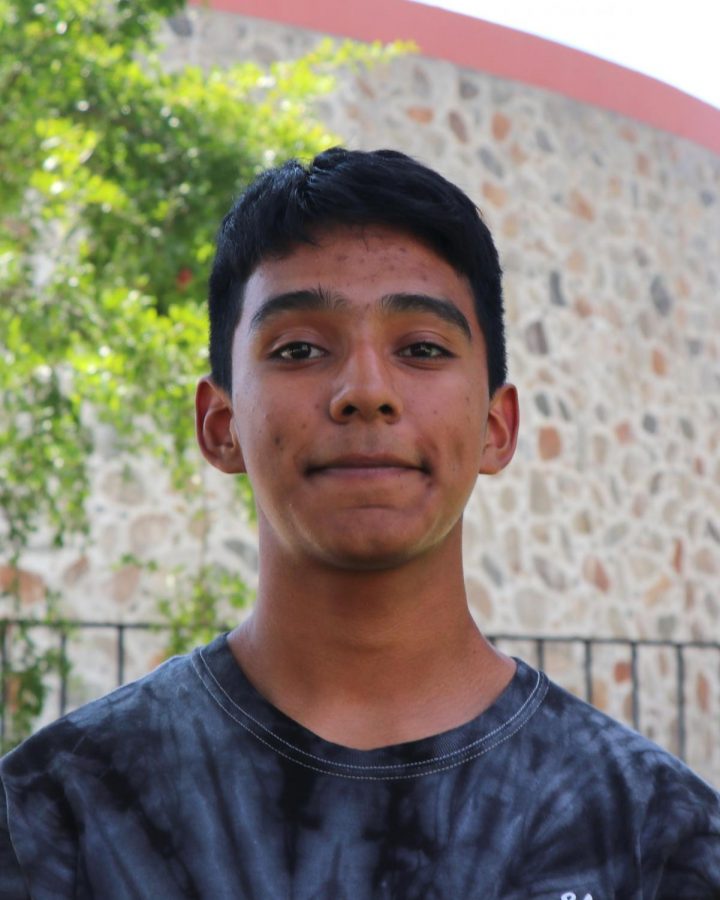 Patrick Dóñez ('21) is serving as Co-Editor of Opinion on the Webb Canyon Chronicle.
Patrick joined journalism last year and enjoys writing about politics and local news. During his free time, Patrick likes walking, drinking coffee, capturing images, and taking salt baths. Punk and hip hop are his musical jams; his favorite artists include Black Flag, Minutemen, and Noname. Fun fact: If you ever see Patrick eating a taco, it is because tacos are his favorite food. Some of his goals for this year include making varsity water polo and expanding in politics outside of Webb.
Patrick intends to become involved in local politics in order to meet new people and help his community progress.
Patrick Dóñez, Co-Editor of Opinion
Feb 23, 2020

Why I support Bernie Sanders (and you should too)

(Story)

Dec 16, 2019

What the Opinion section is for

(Story/Media)

Nov 17, 2019

WSC water polo's season ends on a high note

(Story)

Oct 28, 2019

Netflix's The Politician works best as anti-capitalist propaganda

(Story/Media)

Oct 23, 2019
Oct 03, 2019

Rule changes at Webb impact student life

(Story)

Sep 30, 2019

Your Instagram story is not saving the world

(Story)

Sep 16, 2019

Student government sparks sustainability on campus

(Story)

May 29, 2019

WSC freshmen, sophomores, and juniors enjoy end-of-year party

(Story)

May 24, 2019

Students celebrate the first issue of Breakfast

(Story)

May 16, 2019

Sophomores spending semesters away

(Story)

Mar 20, 2019

Students celebrate creativity at second Art Cafe of the year

(Story/Media)

Feb 15, 2019

Students commemorate Parkland victims

(Story)

Feb 03, 2019

Super Bowl Halftime performers are selling out

(Story)

Jan 20, 2019

Furloughed federal employee explains the shutdown

(Story/Media)

Jan 11, 2019

VWS varsity and WSC JV soccer go head-to-head

(Story/Media)

Dec 20, 2018

Holiday fun at the Candlelight Concert

(Story)

Nov 30, 2018
Oct 29, 2018

Water polo and cross country head to CIF

(Story/Media)

Oct 15, 2018

In Utero's silver year…

(Story)

Sep 15, 2018

New candidates and ideas face off in competitive state primaries

(Story)