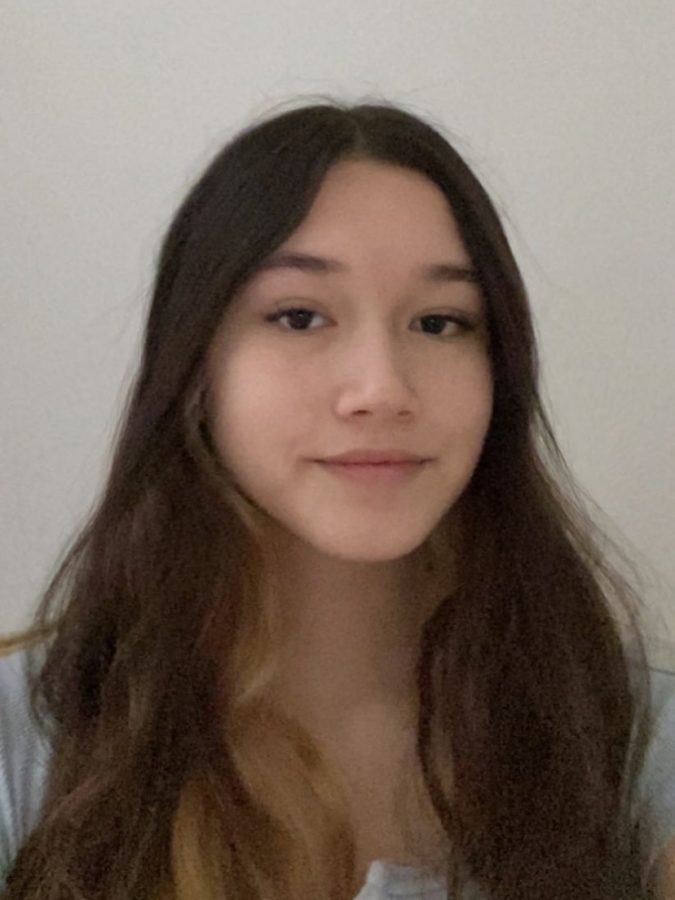 Heloise Robertson ('23)
 is 
excited to join the Webb Canyon Chronicle as a s
taff writer
. 
She was born in 
May
 of 2005
 in Doha
,
 Qatar. She has since moved to Shan
ghai, China, 
where
 she 
has happily
 resided for the past 9-10 years.
 She believes this will help her bring a
 more
 d
iverse 
perspective on her articles.
 Heloise 
appreciates
 how respectful and welcoming the 
Webb 
community is.
You can find her
 play
ing
 basketball 
and giving
 back through community service.
She loves to cook during her free time, especially
 pasta dishes. She loves comedies, and her favorite show is 
How I Met Your Mother
.
 Her favorite character is Robin because 
of how 
empowered
 and independent she is.
Heloise resonates with this character through being independent and empowering herself. 
She enjoys listening to all types of music, but especially enjoys 
a
lternative 
r
oc
k
;
her 
favorite band right now is Arctic Monkeys
.
This year in journalism, she is excited to get her voice out to the world through her articles, as well as learn about how the 
process
 of publishing
 works.
Heloise Robertson, Staff Writer
Oct 12, 2020

Students Fall into the Toxic Trap of Social Media

(Story)

Sep 20, 2020

TikTok takes on top trends

(Story)